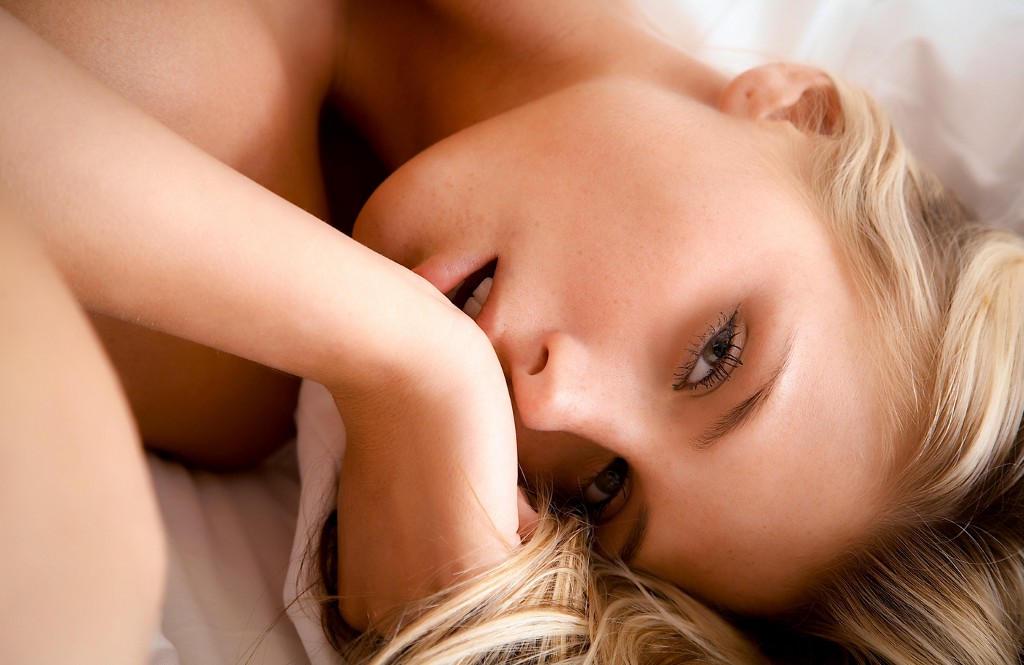 "Just a girl on a bed. You, naked, on the bed, right now. That's all I want."
My neighborhood has partied itself into a coma. Eight weeks of blazing heat with not a single raindrop in sight, eight weeks of pool parties and barbecues, the World Cup and Wimbledon and semi-clad revellers drinking on the sidewalk outside every pub and bar and café… it might not be Ibiza, but never let it be said that Brits don't know how to celebrate when the sun shines. It's been a long, crazy, Dionysian summer… and it's still only July. Heaven help us.
It's late afternoon, and my best friend and fuck buddy Tony, usually the tireless master of ceremonies when it comes to entertainment of the most debauched variety, is lying listlessly on my couch, having skipped out of work early.
"Enough is enough," he says. "My thighs are burning from carrying that cute redhead around on my dick half of Sunday night," — we both smile at the memory — "and I totally lost my train of thought in a client meeting this morning when I realized there was glitter under my fingernails. I need to get a grip. No more partying until I've caught up on my sleep and eaten something that hasn't been barbecued."
"Feeling a little jaded, darling?" I say sympathetically, suppressing the urge to laugh. "Why don't I make a nice healthy dinner while you take a nap. I promise to keep my hands off you."
"I didn't say no sex!" he replies hastily. "Just no crazy sex. What I need is you, naked, having very slow, average, middle-aged sex with me."
No sexy lingerie?" I tease him. "No massage oil?"
"No oil, no glitter, no edible body paint," he says, seriously. "No feathers, no toys, no perfume, no disco music. Just your skin on mine. Let's have the most predictable, vanilla, penis-in-vagina sex we've ever had. You're my little vanilla sweetheart and I want to lick those cute freckles like an ice cream while I fuck you. Missionary style."
I like vanilla. I mean, I love swinging, swapping, orgies, spanking, eating pussy, BBCs, submission, seducing strangers, role play… but I also like good old fashioned missionary position with my bestie, especially after weeks of relentless depravity.
"I could invite some people over…" I joke, testing his patience.
"No guys, no girls. Just you."
"Want me to talk dirty?"
"No fantasies, no confessions. You can tell me how much you love my cock, if you want…" he adds with a grin.
In the event, I don't even say that much. I don't need to.
Our bodies fall into a familiar, harmonious rhythm as we move to my bedroom and remove what little clothing we're wearing in the afternoon heat. On the bed, he lies between my legs, kissing me. His cock rises rapidly, poking into my belly, giving me the fluttering butterfly sensation I always get when I know I've made a man hard — the purest compliment a man can pay me. He kisses my nose, the dusting of freckles across my cheeks, then returns to my lips, his kisses growing deeper and more forceful. I feel my nipples stiffen against his chest, the sparse hair grazing them. My pussy starts to flex and pulse involuntarily. We've had more than our fair share of wild, frenetic and often highly inappropriate sex lately, but I don't recall the last occasion when we just kissed like lovers with all the time in the world.
I'd forgotten what a turn on it is to be kissed like this, by someone who knows every inch of my body intimately, someone who knows that licking and gently biting my neck just there will make my body buck under his, hungry for more. When he lifts his hips and guides his cock to my pussy, he already knows he'll find me wet and ready, sugar walls twitching and trembling, craving to squeeze around his cock.
He glides in easily, no sudden shock of penetration but a smooth surge that fills me perfectly, like his cock was custom made to fit my pussy. My knees are raised and spread, tilting my hips at just the right angle for him to slide in and out all the way on each stroke. It's too hot to wrap my legs around his waist, drum my heels against his thrusting ass and spur him on with filthy words whispered in his ear, as I usually would. I lie back comfortably and let him set an unhurried pace, steady and sedate, breathing in unison. And steadily, relentlessly, the sliding pressure of his cock inside me sets off a spark of pleasure that spreads from one cell to the next like a circuit board, each in turn igniting until I'm glowing like the Blackpool Illuminations.
The sensations gather and swell within me, and suddenly, images flash though my mind of our wild weekend… Tony standing over me, bare torso streaked with glitter as he jerks off over my face while another guy fucks me from behind; me biting the redhead's earlobe and sliding a hand between their bodies to pinch her nipple as Tony fucks up into her flame-haired snatch… the images gather momentum like a zoetrope as my orgasm rises within me. But Tony brings me back to the present, murmuring my name as his hips drive harder. My gaze held by his tender eyes, my whole body seems to open to him, to mould and cling to him like molten butter, blissful heat emanating from the thrust of his cock inside me.
My orgasm peaks and shatters, wave after wave of unstoppable bliss, my hips bucking up to meet his as I shake and shudder. My soaked pussy clenches and convulses around his cock, blindly seeking to intensify the pressure against my G-spot as I cum. And with a groan of release, he starts to cum too. Each throb and pulse of his dick feels magnified against my orgasm-sensitized sugar walls, each spurt of scalding hot jizz inside me setting off another cascade of sensation to make me shiver.
At last our breathing slows and we unwrap a little from each other, sweat cooling on our slick bodies, and slip into a contented, companionable silence, gorged on our vanilla treat.
If this were fiction, I'd conclude it like this: And right on cue, it starts to rain. But this is real life; the unprecedented English heatwave blazes on unabated, and who knows what riotous misbehavior it will bring next?
Thanks for reading! Applause, comments and follows get me hot 😉
More confessions from me here — if you think you can handle it! Maybe have a cold shower first…