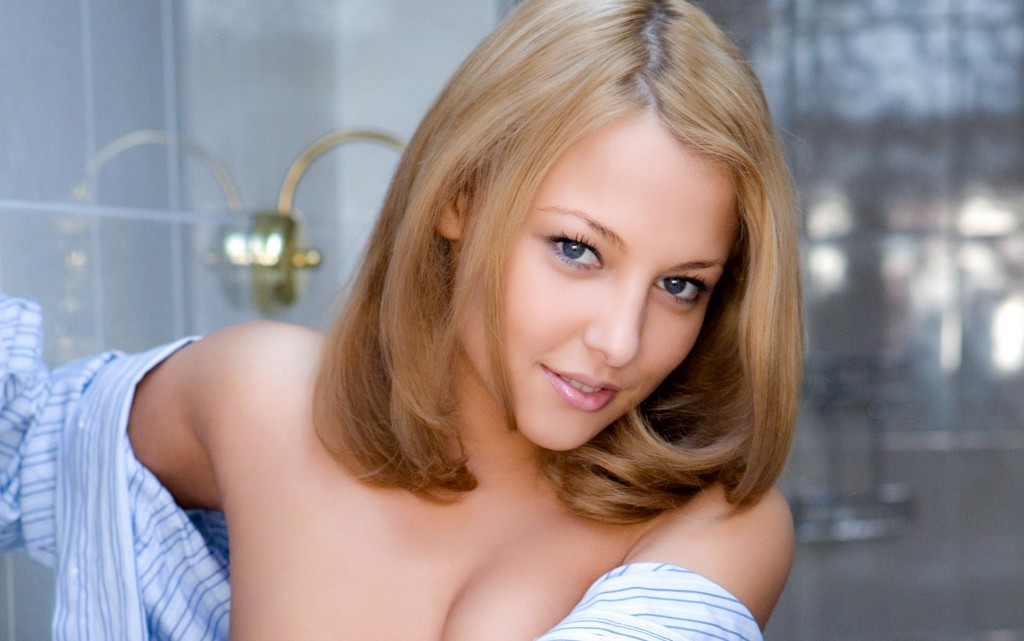 When I awaken in his bed, he's already left for work. He undressed me somewhere in the living room last night — or was it the hallway? — so I grab the shirt he was wearing and put it on as I go to the kitchen to make tea.
The shirt is soft with wear, and smells of his cologne. It feels like he's enveloping me in a hug, and I smile as I remember the feeling of his arms wrapped around me, his taut body pressing against mine, as we listened to the concert last night. I could feel his cock stirring against my back, and when he bent down to whisper his dirty desires in my ear, I got a little distracted from the music.
I find the teapot already loaded with my favorite tealeaves* and a plate of biscuits arranged in a smiley face. Such sweetness. You wouldn't think the thoughtful gentleman who took time to do this before heading to the office at the crack of dawn was the same man who pinned me to the mattress with forceful thrusts of his hips just a few hours earlier. I love guys who are secure enough in their masculinity to show me their softer side, as well as their rock hard machismo.
Waiting as the tea steeps, I start thinking about how it must feel to have that physical potency. Sure, I've worn a strap-on a few times — although I generally prefer to be on the receiving end — but brandishing a rubber dick doesn't make me feel like a dude, just a girl with an extra tool to employ. I wish I could experience what it feels like to be a man, growing erect, sliding into a wet pussy, feeling the slick heat hugging that column of flesh that's soft and smooth at the surface but with a core of iron… Is it as intoxicating as the jolt of pure sexual adrenaline I get when my clit's stroked or my G-spot's rubbed, I wonder? I hope I come back as a man so I can find out.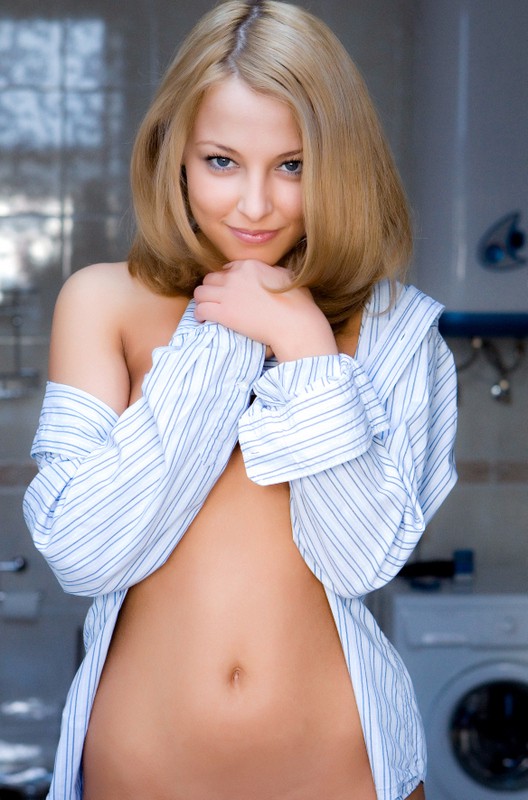 I take my tea back to bed, sliding under the covers still wearing his shirt, breathing in his scent. Suddenly I recall a moment from last night so vividly it sends a wave of arousal rushing through me. He's sitting facing me on the bed, naked except for this shirt, unbuttoned so I can see his pecs and abs flexing as he fucks me. My legs are wrapped around him and I'm leaning back on my hands, my soaked pussy sliding up and down on his rigid cock. I squeeze it tight with my sugar walls for the pleasure of hearing his breathing turn ragged. It stokes my fire too, increasing the pressure of his bone-hard shaft against my G-spot.
He reaches out to grind his thumb over my clit, sending a shudder of excitement through me, making me gasp — and yes, I'm touching myself as I remember how incredible it felt to have his cock buried in me to the hilt, setting off starbursts of sensation with the delicious stretch and pressure. I'm reliving each moment in my head now: how I move to a kneeling position so I can ride faster, rising all the way up on each stroke and slamming down, rocking my hips to stir his cock inside me until I'm shaking as my orgasm builds.
If I were at home I'd be reaching for one of my extensive collection of toys right now, but here I'll have to make do with my fingers. I slide one into my pussy, seeking out my G-spot, my hips bucking up involuntarily as I hit it just right. It's not quite enough to mimic the beautiful stretch of his thick cock inside me, but it'll do; my memory will take me the rest of the way there.
I slide a second finger into my soaked slit alongside the first, scissoring them apart to open me up as I picture it: his hands are gripping my ass cheeks as I ride, bouncing me up and down on his cock. Suddenly he lifts me right off him and flips me onto my back, spreading my thighs wide and shoving his tongue into me. He licks avidly, then sucks on my clit hard, using his fingers to fuck me just as I'm doing to myself now. The change of pace initially halts the rhythm of my approaching orgasm and then sends it cantering wildly through me, until I'm grabbing the back of his head and grinding on his mouth as I cum explosively.
I'm still cumming as he plunges his cock back into me, so my hypersensitive cunt goes into overdrive, clenching and clutching around him. I'm not even sure if it's one almighty earth-shattering orgasm or a long chain of smaller ones, but I do know it feels insanely good. He's fucking me with fierce strokes, steady and vigorous at first, turning staccato as my moans of rapture have him teetering on the edge. Then I'm overwhelmed by the blissful sensation of his cock throbbing, pulsing inside me, his fingers digging into my ass cheeks as he slams in deep and pumps me full of his cum. As I conjure up the memory I'm suddenly climaxing again, there in his bed, drenching my hand with pussy juice.
I wipe my sticky fingers on his shirt, and leave it on his pillow for him to find when he returns home. Now it smells of me, too…
*I drink lapsang souchong, if you're thinking of inviting me for tea.
More confessions from me here — if you think you can handle it! Maybe have a cold shower first…