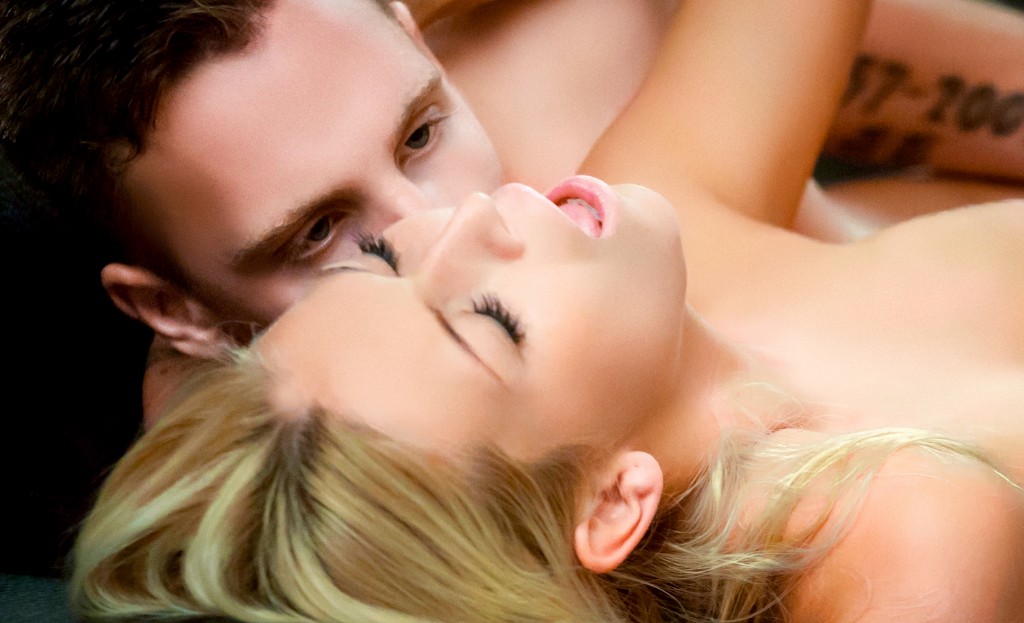 "That feels so good…" I purr as his hard cock slides into me, all the way to the hilt, then pulls out even more slowly. I try to make the sign for feels good but get distracted as he stirs his cock around on the next deep stroke, making my hand involuntarily stray down to the point where the base of his erection grinds against my clit. He puts his hand on my chest so he can feel the vibration of the words as I repeat them, turning my head to him so he can read my lips. "Again," I say, enunciating as clearly as I can through my haze of cock-drunkenness, "feels incredible…" He gives me the sign for ok with a wicked grin as he thrusts in again.
My friend Jason has been profoundly deaf since birth; and profoundly sexy since his mid-teens, which is when we started hooking up, initially for illicit kisses behind the bike sheds at school, progressing to trying out all our newly acquired sexual moves on each other by the time we were 16 or so. A bunch of us insisted on being taught British Sign Language in school, so I know enough to be able to chat with Jason in public; but in private, body language has always been our favored mode of communication.
Face to face positions give us the most intimate connection. He has a cochlear implant, but just as the rush of sexual pleasure often scrambles my senses, it seems to disrupt the signals to his brain, and when we fuck he relies on lip-reading, as well as feeling the vibration of my moans and gasps of pleasure. I'm pretty sure he can guess what I'm going to say, anyway; don't stop, and harder, and oh my god yes feature frequently.
Right now we're in a kind of modified spoons position, me on my back with one leg raised over his hip as he lies on his side, driving his cock into me. Like this he can watch my face, and we can take it deliciously slowly, a steady, comfortable screw where the intensity builds incrementally, inexorably. I let him set the pace, gliding in blissfully, my wet pussy hugging his shaft. He keeps it buried deep as he leans in to kiss me and bite my bottom lip, a sensual kiss that give me butterflies of lust and affection. My sugar walls grip and squeeze his length, increasing the pressure against my G-spot, making me moan and hum my approval. He moves his lips to my throat, soaking up the vibration, biting my neck to feel me squirm.
I'm soon lost in the swooping, spiraling, erratic chain-reaction of sensation that heralds my approaching orgasm, my juiced-up cunt primed by his clever tongue to make me crave the release that only a hard cock can deliver. I'm drifting rapturously, but he knows just how to bring me back to him, fingers pinching a nipple as he plunges in harder and rocks his hips to grind over my sweet spot. My hand creeps down to strum my clit, spreading the seeping wetness over it, circling the root of his cock, as I tell him yes, yes, oh baby yes! I struggle to keep my eyes on his, letting him see and feel how much I'm loving it, this hard cock plunging into me; and then I'm cumming, bucking and spasming around the axle of his dick that keeps me pinned there.
When I've recovered enough to sign that was fucking amazing, I love your big cock — in BSL, as in most languages, cursing is one of the most useful things you can learn — we slowly uncouple, indulging in another long, ardent kiss. Then I push him onto his back and kiss my way down his chest, kitten-licking his sensitive nipples, looking up at him to enjoy his grin of anticipation as I brush my lips down his stomach. His cock points to the ceiling, twitching as I nuzzle the sensitive flesh of his inner thighs, blow warm air over his balls, suck and lick and nip everywhere but his dick, until he can't stand it any more and gives me the sign for please.
Sorry, I don't understand, I sign back, teasing him.
Suck my cock! he signs, torn between exasperation and amusement. Now that's a sign that's unmistakeable — basically a mime of fellatio. Happy to oblige, I take the head of his cock between my lips, swiping my tongue over it, tasting the mingled flavors of my pussy juice and his pre-cum. He gives me a happy thumbs up, grabbing a couple of pillows to prop himself up so he can watch me going to town on his iron-hard erection.
I lick off every trace of my cream first, sweeping my tongue up and down his length, before sucking the head between my lips again. This time I hold it there as I take it deeper, inching down, mouth stretched wide around the girth of his pulsing shaft. I swallow around it as I ease it deeper still, pull back, then swallow again, until my lips are circled about two-thirds of the way down. Now I start to hum as I slide up and down on it, the vibration of my throat making him moan and clutch the bedcovers.
Typically at this point I'd be utterly immersed in the sheer rapture of sucking cock — there's literally nothing I love more — but with Jason so much of his pleasure is visual*, so I do my best to stay focused on giving him a stimulating show, my blue eyes holding his green ones as my tongue dances over the thick veins and smooth expanses of silky skin, and my lips increase the suction.
His pelvis is rocking up to meet my face now, inching a little further into my throat with each stroke. It's not the best position for deep throating a guy whose erection naturally stands at an acute angle though, so I disengage and roll onto my back with my head tilted off the edge of the bed. As I said, we've been experimenting together since high school, and Jason knows this is an invitation to move into his favorite position for oral.
He kneels astride my head and leans forward, feeding his cock into my mouth. It slides in easily, all the way to the root, thick and virile and deliciously masculine as his essence floods my tastebuds. He controls the pace now, and I relax and let him thrust into my throat, humming my appreciation, knowing the vibration will drive him wild.
Hunched over me with his cock sheathed in my mouth, his fingers can reach my drenched pussy. He's dextrous from so many years of signing and can get me off with his sensitive touches and strokes, but he's too far gone for finesse now and just jams three fingers into me, letting his thrusts shunt me onto them. And that's how I cum, my orgasm taking me by surprise with its suddenness and force, my thighs clamping tight around his hand as I shudder and convulse and suck his cock harder still.
It triggers his climax, and he pulls out a little way to make space for his hot load to pump out into my mouth. I gulp it down, loving the way his dick throbs and pulses, the viscous salty-sweetness like fresh oysters straight from the shell.
We lie face to face as our breathing calms so Jason can lip read, both of us too sated and lazy to sign. But before he leaves, I get him to teach me how to sign a new phrase, just to make him smile: your cock is a gift from the gods. I'm sure it will be useful.
* Jason once told me that watching porn is better for him than most people because he isn't distracted by any cheesy music or faked moans of excitement. I tested this theory by watching mainstream porn with the sound muted, and it was indeed much hotter.
Thanks for reading! Applause, comments and follows get me hot 😉
More confessions from me here — if you think you can handle it! Maybe have a cold shower first…