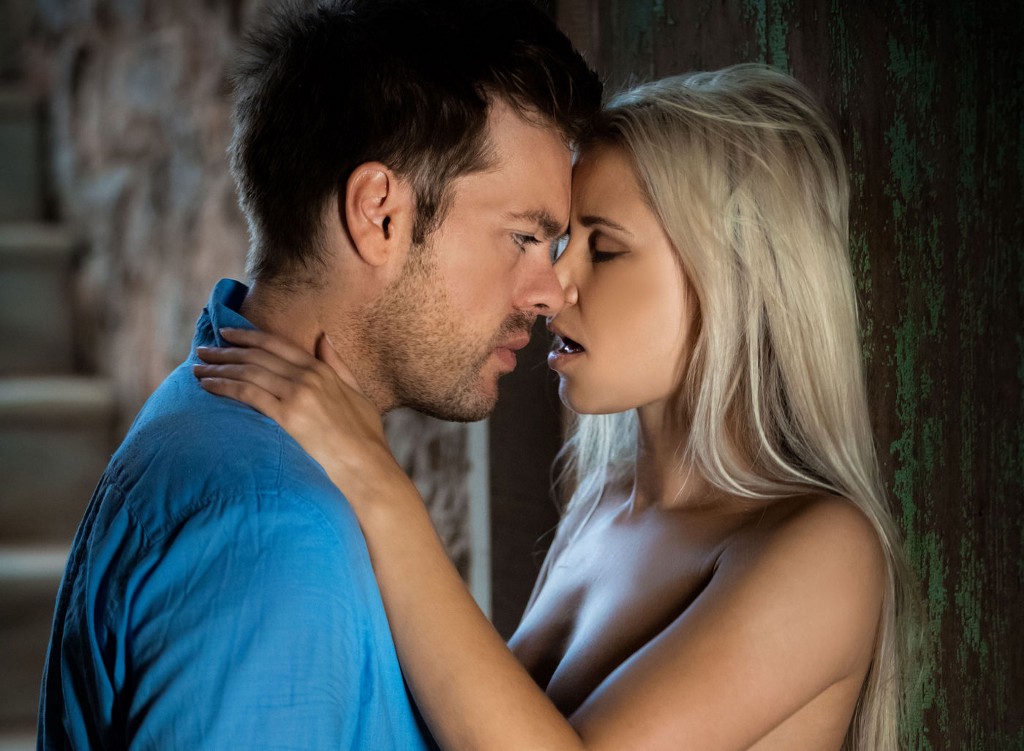 He's usually the life and soul of the party, so when my best friend Tony says he wants a quiet night in, I know what he actually means is that his cock needs my undivided attention.
Tony is my wingman, my ever-obliging lover and enthusiastic supporter of my craziest escapades. He doesn't have a jealous bone in his body, and gets off on hearing juicy details of my liaisons, or even joining in (you can read about that here) so I'm more than happy to indulge him on the rare occasions when he decides he doesn't want to share me. Besides which, he has a very handsome, sturdy cock, which responds vigorously to my lips and tongue, and he fucks like a gladiator. He's basically awesome.
The other night he'd asked me to be his date for a charity fundraiser organized by one of his business associates. Plenty of our mutual friends would be there, and it was an informal venue so it was bound to get pretty rowdy. We'd been looking forward to going, but when Tony came to pick me up, his mood seemed off.
We were already running late, so we rushed straight out, barely making it onto the subway as the doors closed. It was packed and we had to stand up; Tony immediately started bitching about the crowds. I clung to him to keep my balance as the train rattled around.
"What's the problem, tiger? It's not like you to be so grumpy."
He wrapped his arm around my waist, pulling me even closer. Oh, now I felt the source of the problem, digging into me insistently…
"I'm horny as fuck!" he said, managing a rueful grin. "My cock's feeling neglected. We haven't had a quiet night in for ages."
"It's only a couple of days since we last had sex," I protested. "But granted, you bending me over the kitchen counter with my panties around my knees five minutes before the taxi arrived probably wasn't our most romantic moment…"
"Fuck, I can't believe you just said that," he hissed hotly in my ear. "Now I'm remembering it…"
He took my hand, kissed it — and guided it down between our pressed-together bodies, to his stiff dick. For a moment I was tempted, but –
"Not a chance, darling," I said, pushing him away. "You know I think PDAs are tacky, there's no way I'm jerking you off on the tube, even if your cock is my favorite thing in the world…"
He groaned with frustration and looked sulkier than ever, but luckily we were only going a couple of stops and were soon leaving the subway, Tony holding his coat in front of him to hide his rather obvious erection.
We rushed down the street; we really were late by now, but that didn't stop Tony from suddenly pulling me down a side road, and down some stone steps into a dark alleyway. He pushed me against the wall and started kissing me, fervently, his hands cupping my ass to hold me tight against him. It was impossible for me to think straight with his rock hard cock pressing against me; and my brain scrambled even more when he bent his knees slightly and rocked his hips in harder, so it ground right against my pussy. I wanted him. I needed to focus.
"Damn it, Tony, I'm not fucking you in an alley in the middle of London! Haven't you seen Apple Tree Yard?" He looked at me blankly. "There are cameras everywhere!"
He glanced up at the corner of the alleyway. "Oh shit, you're right," he groaned. "I don't fucking believe it. I'm so horny I swear my dick's going to rip right through my pants…" We stomped back onto the main road. "All I want is a quiet night in, with you naked and sitting on my cock, is that too much to ask?"
The amber light of a taxi for hire glowed in the dim light as it approached. Without thinking, I stepped out and hailed it.
"Oh god I'm sorry, I know I'm being an asshole! Please don't ditch me!" Tony said.
"I'm not ditching you," I said, taking his hand and pulling him into the taxi after me. "Our friends can survive without us for one night. I'm taking you home to get naked with me."
We kissed all the way back to my place in the taxi, and this time I didn't object when Tony discreetly placed his coat over my lap and slid his hand under my dress to rub me through my panties. It was torture to keep still and quiet; he did a good job of making sure I was as aroused as him, not putting his fingers inside me but just stroking firmly, building up friction through the thin fabric, getting me really wet. The idea of a quiet night in with him was starting to become very appealing.
Coat, keys and shoes discarded in a heap by the front door, Tony sunk onto the sofa with a look of happy expectation on his face.
"Tony, I'm sorry if I've been neglecting your sexual needs. You are a god among men, I worship and adore you," I said, only half joking, as I knelt between his spread thighs.
"You worship and adore my cock."
"True," I smiled, easing down his zipper, which effectively ended the discussion.
Tony's cock was so engorged, the tip already shiny with juice. He groaned as I ran my tongue around it, and his eyes shut for a moment as a blissful expression swept over his face. But he forced his eyes open again at once; he loves to watch me suck him, encouraging me with moans of pleasure and graphic descriptions of how it looks and feels.
Sometimes I will torment Tony by licking and sucking him slowly and gently, taking him to the brink over and over, but I knew tonight he'd had about as much teasing as he could handle. So I spat on the head to get it good and wet, wrapped my lips around it, and sucked it as deep as I could on the first stroke. His yell of "Oh fuck, yes!" was very gratifying. I found a steady rhythm, lips suctioning hard as I drew his cock out of my mouth, tongue lapping the underside as I took it back in, gliding smoothly, feeling it pulsing with life.
It was the swirl of my tongue around the head on an upstroke that had Tony grabbing my hair and thrusting his hips up to plunge even deeper. I relaxed and let him fuck my mouth; sucking cock turns me on more than anything (I may have mentioned this before) and my pussy was so wet. One hand was occupied stroking Tony's balls, so I shoved the other between my thighs and slid two fingers straight into the slick heat. Each thrust of Tony's hips pushed his cock further into my mouth and made me rock onto my fingers a little deeper, waves of sensation flooding me, my wetness soaking my hand.
"Your mouth feels so good around my cock, baby," Tony groaned, and the lust in his voice sent another tremor of excitement through me. To know my mouth was giving him such intense pleasure was an incredible turn on. "I could cum just looking at you. Now I want you naked and on my face."
I let his cock slide out of my mouth so we could undress each other; my hand strayed back to wrap around his shaft and stroke, while he kissed and licked each bit of me as he uncovered it, so it took us a while to actually get naked. He pulled me on top of him, straddling his face in a sixty-nine, and I sucked him slow and shallow, just keeping him on the boil, as he began to kiss and nip at the tender inside of my thighs. He squeezed my ass cheeks and pulled me down onto his face, the flat of his tongue going straight to my clit. Usually it takes penetration to push me over the edge, but I was already so close to orgasm that the hot pressure of his tongue was enough to get me there. Grinding on his mouth, I inched my lips further down his shaft with each bob of my head. In that position I could take it even deeper, and after a while I was swallowing it all the way to the root and holding it there as I surrendered to his deft tonguing.
The pressure swelled and suddenly burst, my body convulsing as I came hard on Tony's face. I sucked harder, harder still, and he grabbed my ass tighter, pressing me down onto his face and squirming his tongue into my pussy as he started to cum down my throat. I gulped it down, feeling his balls twitch and his shaft throb with each spurt.
Gradually, I let his cock slide out of my mouth, licking it clean, and turned around so we could lie cuddling and kissing. I find it hot that Tony enjoys kissing me after he's cum in my mouth. He had his arm around me, and slid his hand down my back; his fingers roamed lower, stroking and squeezing my ass, until two squirmed into my pussy from behind. With his other hand, he started rubbing my sensitized clit, then pressed the pad of his thumb against it as he pushed two more fingers into me. It was a tight fit but I was so wet from my orgasm, and the sheer filthiness of him fingering me with both hands was a thrill.
"Come on baby, cum for me," he murmured. "Let it go… let me feel that hot pussy cum around my fingers." My legs were trembling, abs clenching; he turned us so I was beneath him, one hand under my ass with his fingers curled around into me, his weight on his other hand as it found my G-spot and rubbed, rubbed, rubbed… this time I came so hard I squirted.
"Shower?" he suggested, easing his fingers out of me and licking them when I'd finally stopped shaking. That sounded like an excellent plan; and by the time we could actually be bothered to move, Tony had revived enough to want to fuck me in the shower. I stroked him with soap-slippery hands, and he wrapped one of my hair ties around the base of his erection as a makeshift cock ring*, the extra friction as he thrust into my pussy driving me crazy. Then he let me suck his cock again, and came all over my face and tits. He loves seeing me look up at him, tongue outstretched, and the shower was the perfect place to get dirty and clean up again.
And then I let him chill on the sofa while I fetched him a beer and fixed some snacks, just to prove to him that he really is the prince of my heart. It's fun to play the perfect girlfriend once in a while, since by any conventional standard, I am anything but… and it didn't hurt that I pandered to him dressed in nothing but his shirt, which barely covered my ass, either.
That should have been the end of the night's events, except that a handful of our friends decided to bring the after-party to us. Things did get a bit raucous, but by this time Tony's equanimity was fully restored and he was happy to join in the fun. There really is no such thing as a "quiet night in" — in my world, at least.
So, sorry to our friends who organized the charity event, the real reason we didn't show up was Tony's attention-seeking cock and my desire to keep it happy. He did make a big anonymous donation to your charity to make up for it…
*A word to the wise: Cock rings are awesome but make sure it's well lubed up before you put it on, and do not improvise with a hair tie or, god forbid, a rubber band, especially if you are hairy. Tony told me to tell you that he is a BAMF who laughs in the face of friction burns.
Thanks for reading! Applause, comments and follows get me hot 😉
More confessions from me here — if you think you can handle it! Maybe have a cold shower first…