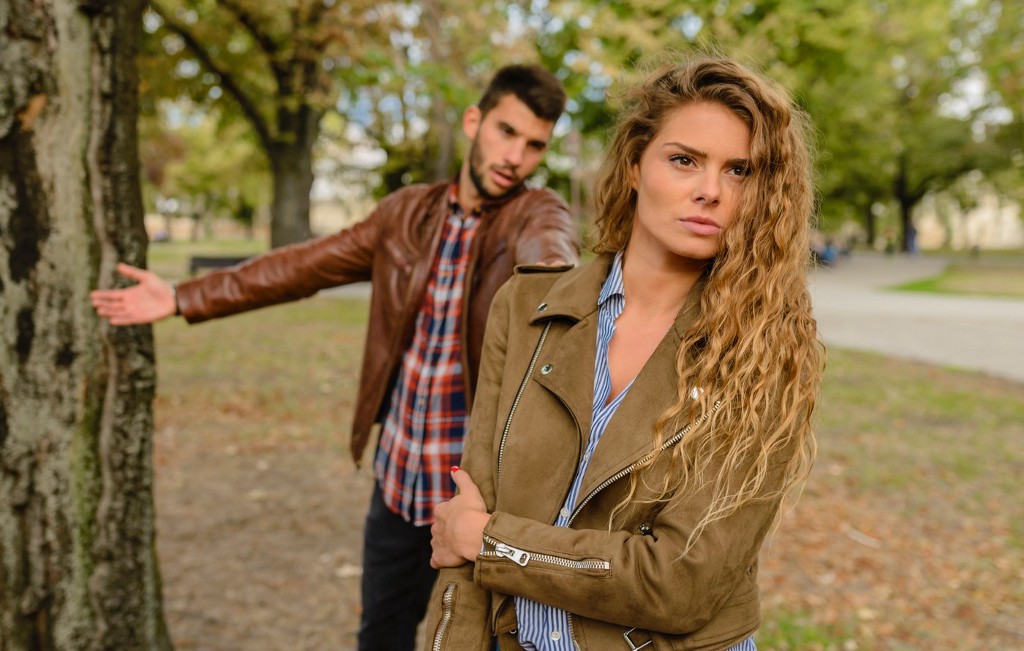 By now, you're familiar with the #MeToo movement. The ubiquitous hashtag has been heard in Hollywood, at Cannes Film Festival, on social media, and in your own social circles. Recently, it's started to find footing in the adult film industry, with actors and actresses coming forward about their own sexual assault experiences. Is anyone exempt from #MeToo?
Sexual assault, violence, and unwanted sexual advances are incredibly prevalent in today's society. A survey by the World Health Organization asserts that at least a third of women have been affected by sexual violence. A similar survey, published by ABC News and the Washington Post, finds that 54% of American women report experiencing "unwanted and inappropriate" sexual advances, with 95% of those women saying that those actions went unpunished. WHO also highlighted the effects on victims, releasing the statistic that women abused by their partners were significantly more likely to experience emotional distress, suicide attempts, physical health limitations, unintended pregnancy, abortion and miscarriage.
"Me Too" was first used with regards to the prevalence of sexual assault in 2006 by Tarana Burke, a social justice activist from the Bronx, who was driven to action when she found herself unable to respond to a 13-year-old girl confessing that she had been sexually assaulted. The hashtag captured the zeitgeist of sexual politics in late 2017, when actress Alyssa Milano and the "Time's Up" movement encouraged people to share their own stories to demonstrate the magnitude of sexual abuse. Since then, the movement has spread worldwide, with thousands of people sharing their stories every week on Twitter. It has also sparked several "sister" hashtags, including #MenToo, which highlights that men also get assaulted, as well as #IHave, #IDidThat, and #IWill, which underscore the movement by acknowledging the need for proactive behavioral changes on the part of perpetrators.
Some people have accused the #MeToo movement of going "too far" and "creating an unsafe dating environment for men." President Donald Trump drew harsh criticism after mocking the movement, perhaps in a move to try and discredit more than a dozen women who have accused him of sexual misconduct. Most recently Superman actor Henry Cavill was torn to shreds for his comments in GQ Magazine that implied he was "scared to date" in the wake of #MeToo, for fear that he would be "called a rapist or something." Many responded that if he couldn't be sure he wasn't a rapist, he probably should hold off on dating. (Cavill has since tried to apologize for his comments, saying, "Insensitivity was absolutely not my intention.") Clearly, many men are struggling with a long overdue conversation about what constitutes appropriate sexual conduct.
The #MeToo movement has empowered many to speak out, including those in the adult entertainment industry. Many adult film stars have been quick to note that they are not immune to sexual misconduct. Allegations have been made against some of porn's biggest names, including James Deen, Ron Jeremy, and most recently Derek Hay, who owns one of Los Angeles' biggest adult talent agencies. As adult actress Della Danes explains, "I appreciate the #MeToo movement because it allows individuals who have been the victims of assault or harassment a voice and sense of community. I believe that it is important for us to allow space to share our stories and give a voice to the voiceless."
As Cindy Gallop, CEO of a sex-positive web channel asserts, "It's a very unfortunate fact that appalling bias and prejudice by society as a whole toward the porn industry means there is literally a line of thinking out there that goes, 'Porn stars can't be raped. They brought this on themselves'… They have all the same traumas as any sufferer of sexual assault, but then have this double-standard overlay of, 'Nobody's going to believe me if I work in porn, because this is what I signed up for.'"
While the conversation surrounding #MeToo has made some people uncomfortable, there is no denying that a conversation about appropriate sexual behavior needs to be had. The #MeToo movement has opened a worldwide door, and it is up to all of us to utilize the medium to spread the message that consent is key to EVERY sexual interaction. Sharing stories and educating others about sexual abuse and misconduct is the only way we can change widespread behavioral trends in the age of superheroes who like to "chase" women and "pussy grabbing" presidents.
References:
Hanson, H. (2015, December 09). What To Know About The Sexual Assault Allegations Against James Deen. https://www.huffingtonpost.com/entry/james-deen-rape-explainer_us_566063f8e4b079b2818d68f4
Herzog, K (2017, December 20). What will it take for the porn industry to have its #MeToo moment? https://mic.com/articles/186887/what-will-it-take-for-the-porn-industry-to-have-its-metoo-moment#.BBFllz5Op
Langer, G. (2017, October 17). Unwanted sexual advances not just a Hollywood, Weinstein story, poll finds. https://abcnews.go.com/Politics/unwanted-sexual-advances-hollywood-weinstein-story-poll/story?id=50521721
Lewinski, J. S. (2018, March 15). What Adult Film Stars Think of the #MeToo Movement. http://www.realclearlife.com/women/porn-stars-metoo-movement/#1
Martinez, G. (2018, July 12). Henry Cavill Apologizes For #Metoo Comments in GQ. http://time.com/5337130/henry-cavill-metoo-gq/
McDonell-Parry, A. (2018, July 12). Four Porn Performers Accuse Top Agent Derek Hay of Sex Abuse, Trafficking. https://www.rollingstone.com/culture/culture-news/porn-performers-accuse-top-agent-derek-hay-of-sex-abuse-trafficking-698337/
Me Too movement. (2018, July 15). https://en.m.wikipedia.org/wiki/Me_Too_movement
Snow, A. (2017, November 18). Porn Legend Ron Jeremy Accused of Sexual-Assault by Two Women: 'I Was Scared'. https://www.thedailybeast.com/porn-legend-ron-jeremy-accused-of-sexual-assault-by-two-women-i-was-scared
Sonmez, F. (2018, July 05). Trump mocks #MeToo movement in Montana rally. https://www.washingtonpost.com/politics/trump-mocks-metoo-movement-in-montana-rally/2018/07/05/fad40ce2-80b3-11e8-b660-4d0f9f0351f1_story.html?utm_term=.e5d96335ecd9
WHO Multi-country study on women's health and domestic violence against women. (2014, November 28). http://www.who.int/reproductivehealth/topics/violence/mc_study/en/