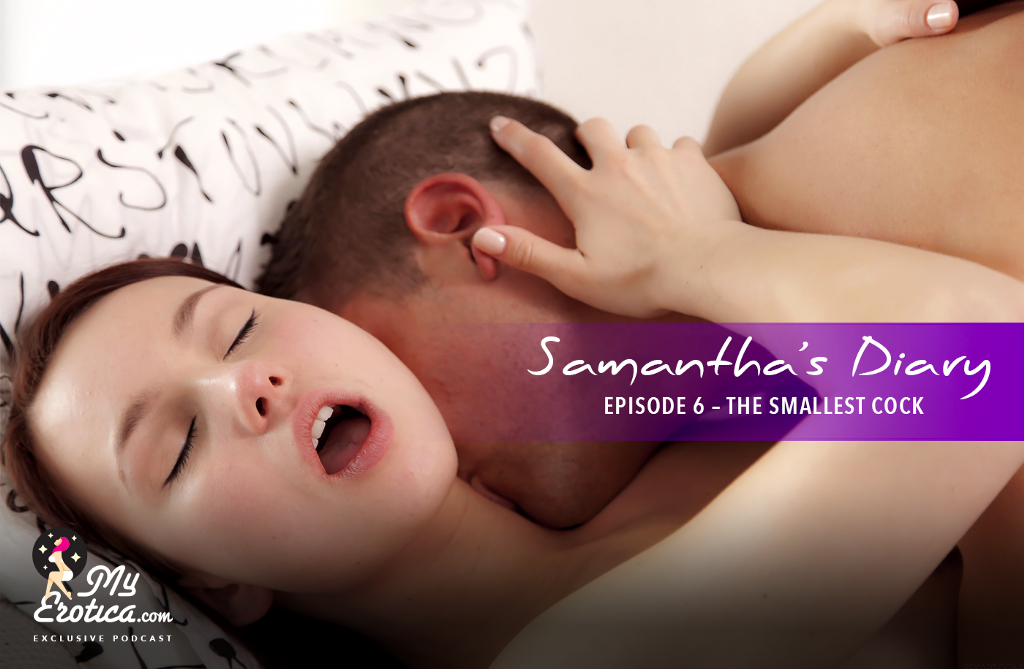 The smallest cock…
First, I have to clarify. I don't know if Al had a small cock in the general population. He just had a smaller cock compared to my other boyfriends. I felt disappointed the first time I handled it. I was wondering if he would be able to get me off. I was wondering if I could enjoy sex with him.
It turns out my fears were unfounded. Al was an incredible lover. I found I loved sucking his cock because I could be really nasty. I was able to deep throat him, which was a huge turn-on for both of us. On top of that, I was able to lick his balls while he was in my mouth. I couldn't do that with my other boyfriends.
Eventually I was able to suck his balls with his cock down my throat. That was so erotic. I had his entire cock and balls in my mouth. I could make him cum that way too. I'd put a wet finger in his ass and that would make him ejaculate almost immediately. He'd have a big orgasm and squirt his semen directly down my throat. That was incredibly erotic. I'd get the essence of the flavor of his cum without actually tasting it on my tongue. But I liked him cumming in my mouth and on my face too.
While we're on the subject, Al is a big cummer. He always seemed to ejaculate a lot of semen. His first orgasm would fill my mouth, stomach, pussy, or my ass. When he cums down my throat, I actually feel like I finished a big meal. I can only imagine the amount of cum in my stomach. He can make a big mess of my face or totally cover my tits in cum. It felt like a bukkake the first time he came on my face. It was incredible. I imagined five guys cumming on my face like in a porn video.
One time he made a mess of me when he fucked me in a parking garage. We went in the stairwell and I pulled my jeans down and bent over. Al was ready to go. He fucked me hard and fast while I rubbed my clit. We heard someone enter the top of the stairwell. This excited us even more. Al came first, then me. We heard the footsteps get closer. Al pulled his cock out of me and I pulled up my panties and jeans. We walked out and were about to hit the streets when I felt a big wet sensation on my pussy. Al had cum so much, it leaked out and soaked my panties and made a big wet spot in my jeans. It was clearly visible. It looked like I spilled a small drink on my lap. I was very erotic and a turn-on to walk around in public with that much cum leaking out of my pussy. It was nighttime so I figured no one would really notice.
I can easily take Al up my ass. It feels so good and I can take it for a long time. And yes, he floods my ass when he cums. His second and third orgasms have a "normal" amount of cum, meaning that he ejaculates about the same amount as my other boyfriends on their first orgasm. That's another thing about Al. He can cum multiple times. Each one tastes somewhat different.
Al gets harder than my other boyfriends. The other guys get hard but Al gets really hard. It almost feels like there's a bone in his cock. Al is also great at eating pussy and ass. He makes me cum hard whenever he does that to me. Al seems to really enjoy eating out my ass. He'll lick between my cheeks and concentrate on my asshole like he's licking my clit. He'll often rub my clit with his tongue in my ass, giving me a strong orgasm. Al can also fuck fast. He can really move his cock in and out of me quickly. Whether in my pussy, or my mouth, or my ass, he can do this for long periods of time without cumming. I don't get as sore like I do with a bigger cock.
I'm glad I was wrong about Al. He's incredible.
You can find more episodes here