I wait for you at our secret spot, high on anticipation. Usually we go there together in our hiking boots and sweat pants, but today is different. I want you to look at me and remember the first time you ever saw me, the first time the thought, 'I want that girl,' flashed through your mind.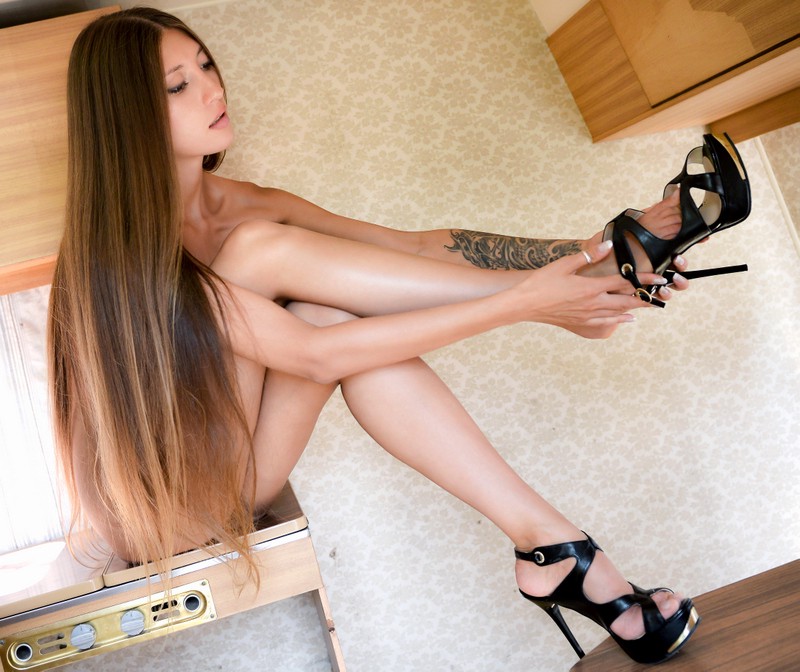 I'm wearing that orange dress, the one I wore the first time we met, the one you said made me look so mouthwatering you wanted to taste me. High heels too, making my legs long and lean. I'm a petite girl, but in these heels I feel powerfully sexy, almost Amazonian. I picture the expression of surprised horniness on your face when I open the door to you looking so glamorous, incongruous in our homely little caravan. The thought intensifies the throb of arousal at my core, the warmth spreading through my limbs. I'm naked under the dress, knowing that will turn you on all the more, and I press my thighs together, feeling a little wetness seep out at their apex. I trace my finger up the curve at the top of my thigh, and then along the slick groove of my pussy, creaminess collecting on my fingertip. I lift it to my mouth and taste my own excitement.
The flimsy dress feels restrictive now… I want to be naked in our secret love nest, the muted sound of birdsong from outside and the whisper of my breath reminding me of all the snatched moments of passion we've shared here. Shrugging off the dress and letting it tumble to the floor, I perch my ass on the table, the coldness of the cheap veneer against my hot skin giving me a jolt of pleasure.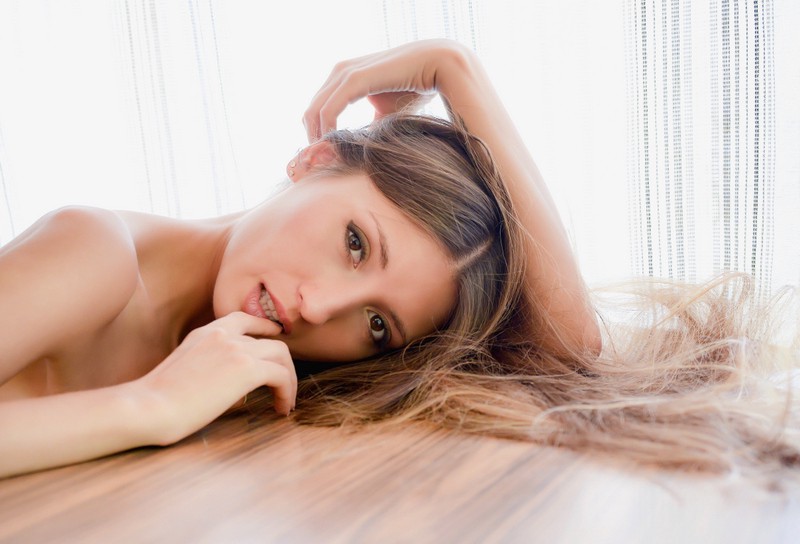 I grind down against the table, my juice smearing the shiny surface. The cold, unyielding hardness against my soft pink folds seems to intensify the heat within me. I spread my legs wider, heels scratching at the tabletop as my hand seeks the pulsing source of my energy. And that's it; all sense of control is lost as I plunge three fingers into my slippery slot, my thumb rubbing frantically on my clit. Almost immediately I feel a gush of wetness, a surge of heightened pleasure. Fingers thrusting rhythmically, I ride the waves of sensation until they threaten to overwhelm me, and I sink onto my back on the table, hips arching spasmodically.
Turning over and sliding my feet to the ground, I press my naked body against the cold table, my nipples hard as diamonds, my cheek rubbing in the wet patch I've left there. My fingers are drenched with my cream as I glide them back inside, my sugar walls twitching around them. Harder and faster now, I thrust them into myself, imagining it's your cock giving me this irresistible rush towards ecstasy. My breath comes in gasps, trickles of juice running down my wrist as I rub and hump and moan my way to a climax that leaves my legs shaking.
And then you knock on the door.
Thanks for reading! Applause, comments and follows get me hot 😉
More confessions from me here — if you think you can handle it! Maybe have a cold shower first…