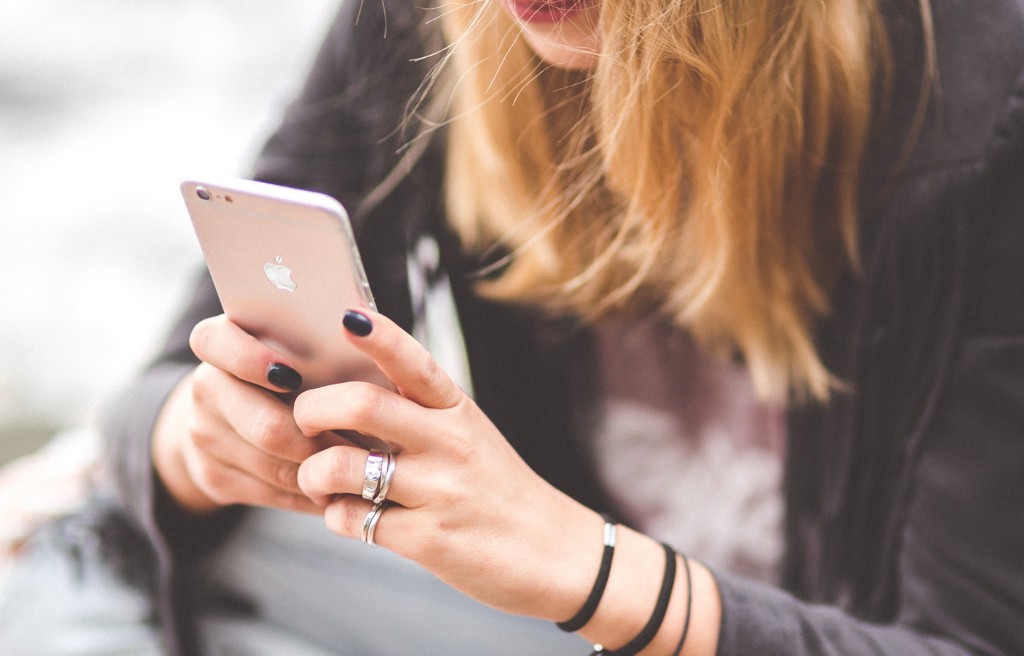 It's been four weeks since I hooked up with my gorgeous gay friend Rafael, who turned out not to be as exclusively gay as all of us, including him, had supposed. (If you need to catch up with that particularly memorable encounter, read Straight sex with my new gay boyfriend…) And with unusual — I would even say admirable — self-restraint, I haven't seen him in that time.
Predictably, it all got a bit complicated; apparently Raf's boyfriend was okay with his occasional forays into other guys' pants, but didn't expect him to confess to fucking a girl, and he wasn't too thrilled about it. So Raf and I agreed not to see each other until the storm blew over. I can't claim total innocence though, as we have exchanged a lot of texts and a number of surreptitious phone calls. We've also had the most spectacular phone sex; my Spanish is good enough that I understand about three-quarters of his dirty talk, but frankly he could recite the phone directory and it would still turn me on, his voice is so sexy.
So when he texted me Can you talk? on Friday morning, I replied Give me five minutes and hustled my latest girl-toy out the door, so I could enjoy that sultry Spanish accent in privacy.
"Hey querida, I've got a surprise for you!" he announced as soon as I answered. "I met this guy and he loves the idea of having an audience. You still want to watch me suck cock, baby?"
"Raf, you have my full attention," I replied, doing my best not to sound like Christmas just came early, and failing miserably.
"Ok, so he's at acting school but he works as a stripper to pay his tuition fees, and he loves the attention and says it makes him horny…"
"Oh my god that is such a cliché, Raf! Stripping to pay for college, really?"
"Querida, everything about this guy is a cliché. He's Icelandic, six foot two, blond and tattooed, muscular. Like my best Viking fantasy come to life. And his cock's so big I can hardly get my hand around it. Interested?"
"Well yes, obviously…" It suddenly dawned on me. "Raf, are you touching yourself right now?"
"Yes." His voice pitched lower now, husky. Going straight to my sweet spot. "And don't tell me your pretty little pussy isn't getting wet thinking about it."
Truthfully my hand had been in my panties from the first moment I heard Raf's voice. I was still wet from the licking my girl-toy gave me earlier (she's good with her tongue) and now I lay back on the bed and slid two fingers a little deeper, thumb stroking my clit, as Raf told me all about his encounter with his new man.
"He took me to the club's dressing room and pushed me up against the wall, grinding on me… he was so hard against my ass! Seriously, anyone could have walked in on us but I didn't care, he was kissing the back of my neck as he rubbed against me, talking to me, muy sucio…" A ragged breath as he tried to control himself; I could hear the slap of his hand on his cock.
"He unzipped my pants and pushed them down. His hand around my cock. I couldn't believe I was doing it in the back of a strip club! Dios mio… I felt like such a slut… then he lubed his cock up with spit and pushed it between my thighs so it rubbed against my balls on every stroke…"
I spread my legs wider, rocking my hips up to meet my fingers, my pussy dripping wet. I was picturing both things simultaneously right now: my beautiful boy with his shorts pushed down around his tanned thighs, fist wrapped around his cock as he murmured filth down the phone to me; and his hefty Viking conqueror pinning him against the wall in some sleazy strip club, hands everywhere. I wanted to see it so badly. I didn't try to quieten my moans as Raf's voice took its aphrodisiac effect.
"Fuck… Raf, you're driving me crazy with this…" I could feel the heat of my orgasm rising, thighs quivering.
"Gonna cum for me, querida? Do it, stroke that hot pussy for me…"
There was a sudden, loud knock at the door. FUCK! I'd totally forgotten I'd promised my best buddy, Tony, I'd go furniture shopping for his new apartment this morning. I answered the door in my underwear.
"Hey Rose, I thought we were going out. What are you doing?" asked Tony.
I considered lying for a moment, then decided to go for (hopefully) disarming honesty: "Having phone sex with Rafael."
Tony gave me that long you're fucking kidding me look I've come to expect from practically everyone who knows me; then shrugged and grinned.
"I guess I'd better give you something to tell him then, right?" he said, kneeling and tugging my panties down to my ankles. His tongue pushed between my plumped-up pussy lips, dragging along my clit, making me moan. Did I mention that Tony is awesome? I'm lucky to have him in my life.
"Raf, do you mind if Tony eats my pussy while you tell me about your Viking boy?" I asked.
Raf started laughing. "I don't think I'm in any position to start making claims on you, querida…"
"Keep talking then, I don't think I can," I said, hooking one leg over Tony's shoulder so he could press his tongue deeper. Raf continued his story, but clearly my gasps of pleasure were getting to him, as he abandoned his usual Spanglish in favor of a stream of pure Spanish filth. My grasp of what he was telling me grew a little hazy as Tony slid two fingers into my pussy, hooking them to catch my G-spot as his tongue danced on my clit. He slid them most of the way out, then thrust back in, adding a third. I was so close to losing it now, grinding against Tony's face as Raf murmured in my ear, his voice deep and gravelly, heavy with lust.
Tony stood up, one hand still stroking me as he unzipped himself with the other, his cock rock hard. He rubbed the head against my saturated pussy, sinking in slowly as I wrapped a leg around his waist. When he was halfway in, he moved his hands to my ass, supporting my weight so I could lift the other leg too. He held me against the wall, I gripped tightly with my legs around his waist, and he thrust all the way in, deep and hard. I moaned, loudly, my cunt clenching and fluttering around his hard shaft.
"Qué pasa, mi amor?" Raf growled.
"Tony… ohmygod… Tony's fucking me… feels so good… oh god Raf gonna cum gonna cum…"
Tony leaned into me harder, pinning me in place with his arms and his hips and his driving cock, my climax blasting through me like a cyclone. Every nerve in my body spasmed and burned at once, my phone slipping from my fingers (later, I would send a mental thank you to the store assistant who persuaded me to buy an expensive shock-proof cover for my phone).
When I'd stopped shrieking mindlessly, Tony lowered us both to the floor carefully, so I was in his lap, still skewered on his erection. As I started to ride him gently, still tingling all over, he helpfully handed me the phone, so I could check on Raf.
"Good orgasm right, querida?" I could hear the grin in his voice.
"Hell yeah," I said. "I'm still riding him. His cock's driving me crazy. How about you?"
"Oh, I came all over my stomach when I heard you start screaming, mi vida," he said. "Bet that pussy feels so hot and wet and tight around Tony's cock now. He's a lucky guy."
I imagined licking Raf's cum off his hard abs. That image made my sensitive, puffed up pussy clench around Tony's cock again, drawing a groan from him. I rode a little faster.
"I'm all sticky, I'm gonna go shower and let Tony take care of you," Raf said. "I'll make us a date with my Viking. Have fun, baby…" Then shouting, so Tony could hear, "Fuck her good for me, hermano!" Tony grunted his assent.
Now he had my full attention — apart from the bit of my brain that was still picturing Raf with the Viking's cock sawing back and forth between his thighs — Tony really put his back into reminding me why he's my best friend in the world. After an hour of exquisite torment from his tongue, fingers and cock, I was completely incoherent and incapable of rational thought, never mind picking out a sofa and matching armchair.
We ended up meeting some friends for a very late lunch that devolved into a bar crawl and some typical Friday night debauchery. Tony said if his friends complain about sitting on the floor, he'll just blame me.
I'm looking forward to meeting the Viking…
Thanks for reading! Applause, comments and follows get me hot 😉
More confessions from me here — if you think you can handle it! Maybe have a cold shower first…