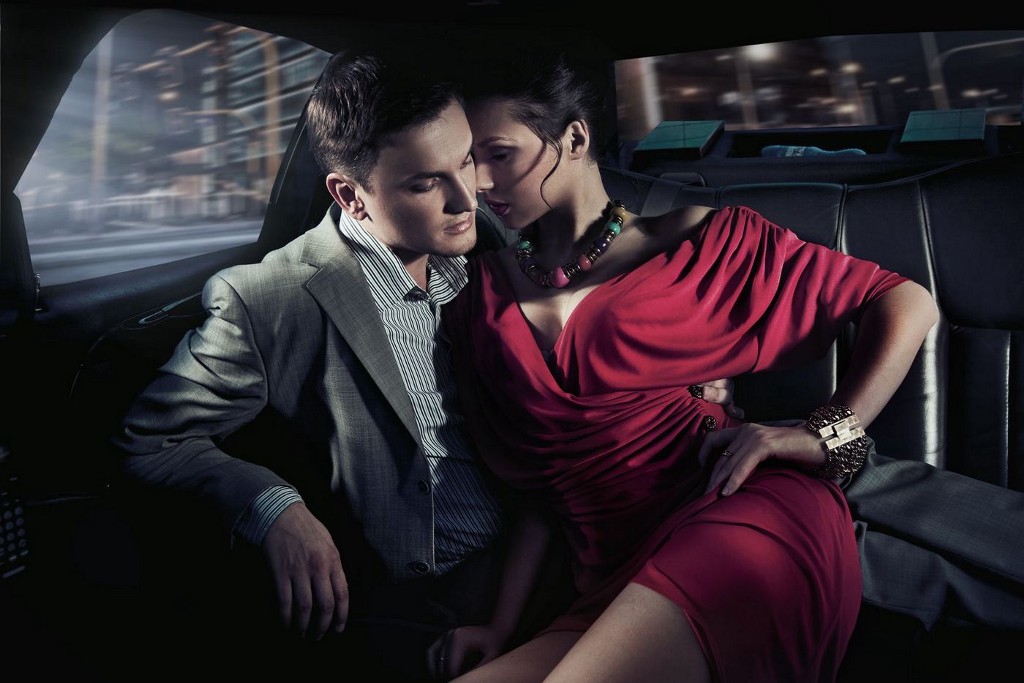 Do I seem like the kind of girl who would give their boss a blowjob in the back of a taxi on the way to the most important meeting of the financial quarter? Well, I absolutely am.
I work in a male-orientated industry and as a result I've cultivated rather a standoffish reputation. I don't want any of these young bucks to think they can earn bragging rights by banging the boss's right hand woman. When it comes to the boss himself, though… well, power is such an aphrodisiac. Being around an alpha male brings out my innate urge to please, and I find nothing is quite so pleasing — to both giver and receiver — as sucking his cock.
Don't get me wrong, I'm good at my job, and in all other respects we have a very professional working relationship; it's just that we both relish the insane sexual buzz that comes from doing something entirely inappropriate. It's a huge turn-on for me that when he sends for me I never know if there is a genuine work reason involved, or does he just want to bend me over his desk for a quickie before his next conference call — or even during it, on one memorable occasion.
We try to be discreet in public, so the back of a taxi would usually be off limits for anything more than flirting. Theoretically we were using the journey to go over our strategy for this crucial meeting, but both of us were quite keyed up, so I wasn't altogether surprised when he interrupted my explanation of some important statistics he really needed to understand, in order to ask me what color panties I was wearing under my smart but sexy red dress. By way of response I pulled my dress up to flash them at him; the dark, lustful look he gave me made me lose the thread of what I was saying.
"Dammit, do that again," he said. "You're getting me hard."
I glanced at the driver, whose attention was fully on the road, the partition closed. With a naughty smile, I eased my skirt up over my thighs, much slower this time, to reveal my black lace panties. He growled his approval, the heel of his hand pressing unconsciously against his crotch to quell his growing erection. I could see the front of his pants tenting out, and the sight made my mouth water.
Nothing gets me wet quicker than sucking cock. It might look like I'm being subservient when I get on my knees for my boss, but the truth is, it's the most powerful feeling in the world. To know I can make him lose his mind just by using my mouth on him turns me on more than anything.
We were only a few minutes away from the venue of our meeting by now, and we needed to focus on business. But neither of us wanted to stop. I wriggled closer to him and slid my hand up his thigh, feeling his muscles tense under his sharp suit. Returning to the topic of the statistics I needed to explain, I spoke quite calmly — although not certain I was actually making sense — as I curled my fingers around his thigh and squeezed, hard enough to leave a bruise. His sharp intake of breath as I moved my hand up and ground it against his stiff cock pleased me. I eased down his zipper and slid my fingers inside, running them all around the outline of his erection, his briefs already getting damp as I teased over the head.
"I guess I'd better stop this before the driver notices," I murmured, although I had no intention of actually stopping. I just wanted him to ask for it.
"Ah, fuck…" he groaned, rocking his hips up to rut harder against my hand. I looked at him, raising an eyebrow. "Jesus… just suck it!" he snapped. I bit my lip to hide my smile. I love it when he wants it so bad he'll take a ridiculous risk like this in order to feel my mouth wrapped around him.
I bunched up my expensive jacket and kneeled on it between his spread legs, tugging down his pants and underwear so his cock stood out, rock hard. Circling my thumb and forefinger around the base and pressing down so I could admire his full length, I blew across the tip just to see it twitch. My panties were so wet.
He groaned louder as I ran my tongue over the head and then traced the thick vein right down the underside of his shaft. I could feel it pulse. I swirled my tongue around the head, tasting the salty sweetness of the moisture seeping from the slit, and then closed my lips around it. He tried to thrust his hips upward, but I had my elbows resting on his thighs, holding him in place so I could control the pace… for now, at least.
I began sliding my lips up and down, taking him a little deeper and sucking a little harder each time, until my lips were touching my fingers around the root of his shaft with each downstroke. I inhaled his masculine, musky scent. His pants were getting soaked with saliva. I sucked harder still, swivelling my head as it bobbed, my tongue dragging long strokes up and down.
His body tensed momentarily. "We have an audience…" he hissed. I shrugged, knowing he was way too far gone to stop now, and kept sucking. My lack of concern made him all the more excited, and he wound his fingers through my hair, pushing my head down even further. Now I relinquished my grip on him and let him fuck up into my mouth as hard and fast as he wanted, pressing a hand between my thighs to feel the heat building there.
I hadn't even noticed the taxi had stopped until I heard the partition slide back. It seemed our driver had abandoned all pretence of discretion and was openly enjoying the show. I didn't care; my attention was so purely focused on the cock sliding between my lips over and over that I was incapable of self-consciousness. My boss's groans grew louder, his thrusts more powerful, and I realized he was getting off on this display of his virility.
The rhythm of his bucking hips quickened, then stuttered, and I gulped down the hot liquid that spurted into my throat. My whole body was shaking with arousal and the powerful knowledge that I'd made this happen. When he finally stopped thrusting and sat back, gasping, I let his cock slide slowly from my mouth, then licked it clean, along with my trembling fingers. We grinned at each other as he zipped himself up.
"I owe you one!" he said, taking my hand to help me back onto the seat so I could tidy myself up.
I couldn't meet the driver's eyes as we exited the taxi, but I'm sure my boss gave him a huge tip. And we were pretty late for the meeting — even more so as I had to spend a few minutes in the ladies' room calming myself down before we could go in. But we aced it.
Thanks for reading! Applause, comments and follows get me hot 😉
More confessions from me here — if you think you can handle it! Maybe have a cold shower first…