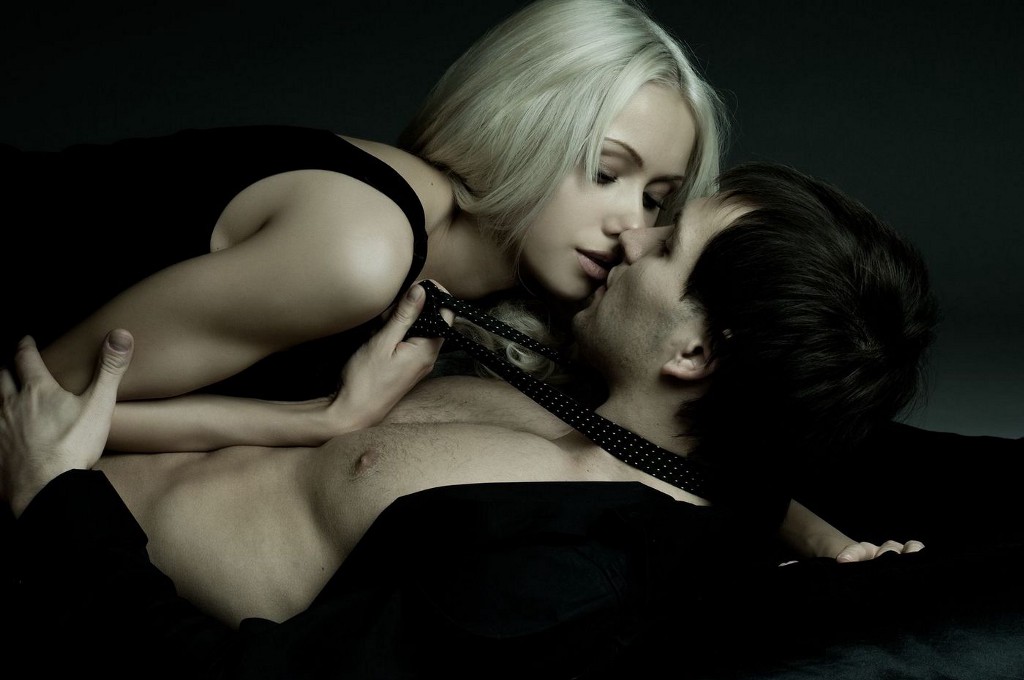 The thing I crave is whatever I can't have. Not the thing itself, you understand; it's the craving I crave. Lust, power, pain, pleasure, domination, submission; tell me I can't have it, and I'll reach towards it all the harder.
Right now, I'm in a meeting. An endless, boring meeting with a bunch of beta males in cheap suits and sharp cologne.
Right now, I wish one of them would bend me over the conference table, pull up my skirt and spank my ass until I cry.
The craving is killing me.
The image takes hold. I'm watching this unassuming nerd as he takes copious notes on his laptop and I wonder how he'd look with his pants around his ankles, slamming into me from behind, one hand pinning me down against the cold, shiny surface of the table. He has big hands.
I catch his eye and he actually blushes. For a second I wonder if he read something in my expression. Is it that obvious what I'm thinking? I can't sit still. My fidgeting earns me a look from my boss — part warning, part amusement. He knows me too well.
A break, finally. I drift out to the terrace with the smokers. That earns me another look from my boss — of course he knows I don't smoke — but I need a change of scene, if only to shake these thoughts loose from my brain.
The conversation out there is equally dull, but I tune it out, gaze over the city, wishing I were someplace else. I don't even notice everyone going back inside until a gentle tap on my shoulder makes me jump out of my skin.
"Sorry!" he stammers. It's the guy I was watching earlier. A coincidence? I think not. I give him my most dazzling smile.
"I was miles away," I confess. "Thinking about something a whole lot more interesting…"
He grins. "Sounds intriguing. It has been pretty boring. I don't know if I can face going back inside just yet."
"So stay and keep me company," I suggest. He shrugs and lights another cigarette, offering me one. I decline, but I take the opportunity to move a little closer.
We chat. He's a sweet guy, very polite, but I'm consumed by this craving to discover whether he's really a wolf in sheep's clothing. I move fast.
"You have nice lips," I say, admiring the way they wrap around his cigarette butt, picturing them closing around my nipple. "I'd like to kiss you."
He blinks in surprise. I hold my breath waiting to see how he'll react.
"So kiss me," he grins, tossing away his cigarette. He tastes of nicotine and chewing gum. The kiss deepens and he spins me away from the railing so I'm leaning against the wall and he's pressing against me. I can feel his erection swelling against me. A wolf, no doubt about it.
His hand squeezes my ass, then slides around the front of my thigh, tracing my hemline. His fingertips are cold, my attention acutely focused on the burning points where they brush my bare skin. They creep up under my skirt, my legs parting to allow him access to the hot pulse at my crotch. He nuzzles my neck, the touch of his lips deceptively gentle as his cold fingers thrust roughly past my panty-crotch and into my wet pussy.
The sudden surge of pleasure takes me by surprise, two thick fingers stretching me open and hooking forward to rub against the sensitive spot that makes me tremble. It's been barely a few minutes and I'm already at boiling point. The sheer depravity of the situation, getting fingered by a total stranger just a few feet away from a room full of our colleagues, is enough to get me creamed up and shuddering with lust; the skilful in-and-out slide, the firm pressure against my G-spot with each stroke, is pushing me rapidly towards the point of no return. The knuckle of his thumb jams against my clit as his fingers thrust deep and suddenly I'm clinging on to him and coming, hard. I bury my face in his neck to muffle my moans.
He pulls back far enough to look into my face, grinning, pleased with himself. His fingers are still inside me, teasing out little shivers of aftershock.
"Now what?" he asks.
My hand slides down between our bodies, stroking his erection. "I have an idea…"
There's another door that opens onto the terrace, and it leads to a wide hallway, which houses the bathrooms and stairways. We creep down the hall and I lead him into the ladies' bathroom. It has a large powder room with mirrors and a sofa. It's perfect — apart from being ridiculously risky, of course. There's no lock, and I can only hope the meeting has become so riveting that nobody else will venture out.
I push him onto his back on the sofa and straddle him. He raises an eyebrow, shocked that I'm really going to be this brazen, but he makes no move to stop me as I unbutton his shirt and begin kissing, licking and biting my way down his chest. I nip at one of his nipples and he growls with surprised arousal. My hand slides lower, curls around his cock, squeezing it through his pants. I make quick work of his belt and zipper, not giving him time to have second thoughts about fucking me in such a public place, although his hungry expression suggests he's too far gone to care about that now.
His cock is beautiful, thick and veined and very hard. Reluctantly, I conclude that I don't really have time to suck it; too bad, as I'd love to hear him groan as I wrap my tongue around it. But we could get interrupted at any second, so instead I stroke the head of it against my wet pussy, lubing it up enough that I can sink down on it, inch by slow inch. It's a tight fit, and it feels incredible. The physical sensation of being filled as I rock my hips is made even more delicious by the risk of getting caught. I grab his tie and lean back, the angle making his cock press harder against my most sensitive spot. He stays still, letting me set the rhythm, each rise and fall on his cock stroking me a little closer to climax.
It's not control I crave today though; it's the relinquishing of control. My fantasy from earlier resurfaces. I want this nice, mild-mannered guy to let me see his inner wolfishness. Dismounting, I bend over the vanity unit in the center of the room. It's not quite the boardroom table, but it will suffice.
He catches on quickly. He hitches my skirt up around my waist, and tugs my panties down to my knees, so I can't spread my legs as far as I'd like. I'm expecting to feel his cock thrust straight back into my soaked pussy, but instead he kneels and pushes his tongue into me. It feels so good. He slides a finger in alongside his tongue and I'm coming before I even know it's going to happen.
Now he stands and shoves his cock in. The aftershocks of my climax make my pussy walls tighten spasmodically around his shaft, but I'm wet enough that he can still slide in and out smoothly. He drives in hard and fast, taking control. My moans spur him on and he grows bolder, leaning forward to pin me against the cold surface, pulling my hair until I cry out with the mingled pleasure-pain.
Just as my cries reach a crescendo, the bathroom door flies open. There's a gasp, and it swings shut again. I don't look round. It's probably better if I don't know who just saw us. The guy freezes for a second and I wonder if he's going to freak out, but instead he just laughs and starts slamming into me even harder. He reaches around and rubs my clit roughly, his other hand pressing against my back to hold me down.
I'm thrilled I've unleashed something in this nerdy guy I'd only half-guessed was there. It's the thought of that, as much as the feeling of his cock surging into me, stretching me open and building up the friction against my sugar walls, that pushes me over the edge. I start coming around his cock; he keeps me pinned down, the restricted movement making the rush of each spasm even more intense. It's so powerful my whole body feels consumed with the electrical heat of it. When the pulses finally start to subside, I'm left shaken.
The guy has kept on fucking into me right the way through it — I'd be impressed with his staying power if I could formulate a coherent thought — but now he starts to lose his rhythm, his hips jerking crazily.
"Gonna shoot…" he groans, pulling out. I reach back and grab his cock, squeezing the head between my thighs as I make him come with a couple of firm strokes of my hand. The hot spray splatters over my skin, trickling down into my panties, which are still bunched around my thighs, and onto the floor. I wipe up the mess with some paper towels.
"You'd better get out of here while the coast's still clear," I tell him.
He grins. "Yeah, I need another smoke before I head back," he says. I kiss him — he tastes of me, now — and shoo him out the door.
I straighten my clothes, and then return to the meeting. It's perfect timing, as another break is just starting and I can blend into the group as if I've been there all along. That should be the end of my little escapade; except that it turns out the USB drive with the documents my boss needed for his presentation is in my pocket. He's not too impressed with my absconding like that. I promise I'll make it up to him later… on my knees.
Meanwhile my colleague Judy, who was sent to look for me — in the ladies bathroom — swears blind she couldn't find me. I'll be bringing her coffee every day for the next week.
Thanks for reading! Applause, comments and follows get me hot 😉
More confessions from me here — if you think you can handle it! Maybe have a cold shower first…