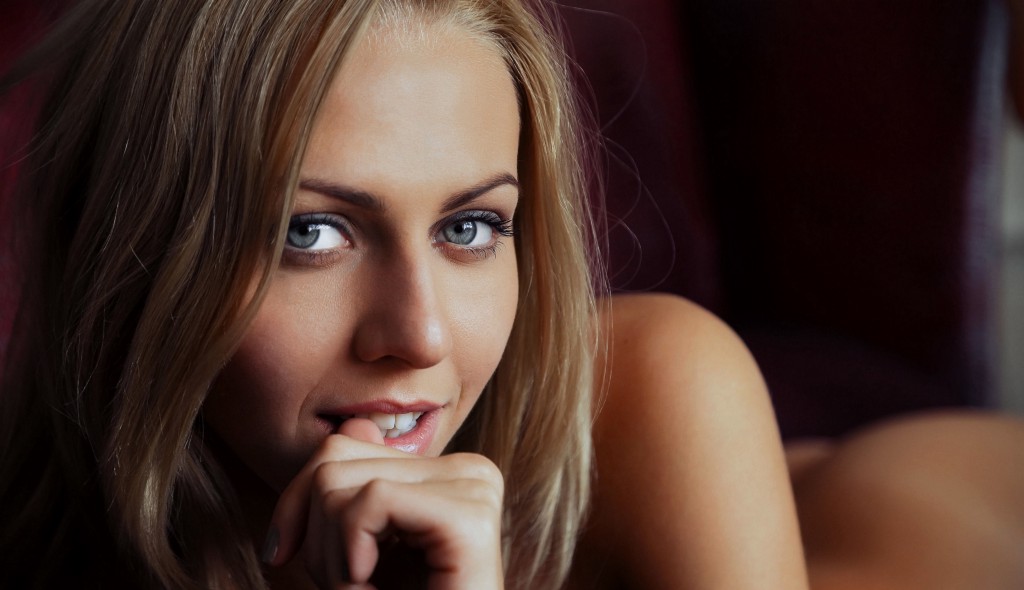 It's like being the filling in a marshmallow sandwich, all soft sweetness and warm rolls of pillowy flesh — apart from the granite-hard cock driving into my pussy from behind. His belly ripples against my back as he thrusts; her big breasts squash me, stiff nipples dueling with mine. I feel utterly enveloped, cocooned in lush nakedness. What a novel and delicious feeling. I must spend time between these sexy softbodies more often…
One of my girlfriends accused me of only fucking guys with Adonis-like physiques, but that's not the case. It's true that my bestie Tony is a gym honed hottie, and another regular partner, Victor, doubles as my personal trainer and is best described as hench*. Then there's my gay boyfriend Rafael, the prettiest boy with the prettiest cock I've ever seen (although the fact that he's totally gay apart from me rather rules him out as a life partner). But honestly, although I admit I have a weakness for steely biceps and chiseled abs, personality is way more important to me than looks, and I'd rather date a guy with a dad bod and a sense of humor than a model type who takes himself too seriously.
My friend Brendan has a dad bod. He's a divorced father of three with love handles and a flabby belly, who cheerfully describes himself as "chunky but funky." I find the fact that he's so comfortable in his own skin very sexy.
Serendipitously, I find his girlfriend — who has a mom bod — very sexy too.
It was actually Brendan's girlfriend, Laura, who told me that they enjoy bringing a third person into the bedroom to share their fun from time to time. She's a voluptuous, earth mother type who grabs life with both hands, so I wasn't too surprised; but I was flattered when they invited a mere whippersnapper like me to join them for a little afternoon delight.
So here I am, the hard candy filling in this fluffy short stack. Who could have predicted that I would find all these soft ripples and ample curves such a turn on?
Laura's heavy, squidgy boobs have me awestruck; I keep weighing them in my hands and pressing my face between them, bouncing them to make them jiggle against my cheeks. I want to feel them all over me, and she's happy to oblige, kissing her way up and down as she mashes her body against mine. The feeling each time her wobbly breasts descend on another part of my body is extraordinary.
Brendan holds back, just watching as his girlfriend and I undress each other and explore with fingers and tongues. I can tell Laura's had plenty of experience with other women by the way she pays attention to my slightest response to her touch. She takes her time, licking and nuzzling each expanse of skin, so when her lips finally reach my pussy, I'm dripping wet. Lapping at my clit makes me gasp, but when she slides a couple of fingers into me to seek out the sweet spot, she finds the key to driving me wild. G-spot aching, clit pulsing, I stop her before I cum, wanting to draw out the pleasure.
I'm eager to taste her, pushing her onto her back on the bed so I can reach up to grab and knead her breasts as she parts her thighs for me. She has a bikini wax, leaving a thick patch of bush on her mons that smells glorious, musky and womanly. I bury my nose in it as I lick her clit, her bullet-hard nipples digging into my palms. Her pussy lips protrude like butterfly wings, the polar opposite of my smooth-lipped slit. I find it arousing to explore a pussy so unlike my own, and spread her open with my tongue and the fingers of one hand, the other still squishing her tits. She tastes sweet, her cushioned thighs rippling as her pelvis starts to jerk, my tongue coaxing her towards climax. I keep her trembling on the edge for ages, imagining the effect her ecstatic moans must be having on her partner, before bringing her to a juddering orgasm.
I look up to see how Brendan is enjoying the show, and no surprise, he is jerking off as he watches us avidly. His cock looks handsome, the soft paunch above it somehow accentuating its hardness. With a nod of approval from Laura, I shimmy to the edge of the bed, where I sit and introduce the head of his dick to my friendly tongue. My hands stroke and squeeze the girdle of flesh around his hips, finding their own tactile pleasure there as my mouth opens wider to wrap around his shaft and inch down it.
Laura is behind me, yielding titties pressed against me as she squirms one hand beneath my ass to penetrate my soaked pussy with three fingers, while she reaches around with the other hand to strum my clit. I grind down on her fingers, squeezing them with my sugar walls, feeling my climax build like a pressure cooker. This time I can't resist the stimulation overload, cumming on Laura's hand, the rigid cock in my mouth intensifying the blissful sensation.
Naturally I suck it harder through my orgasm, but then force myself to ease off, offering it to Laura to share so she doesn't think I'm hogging it. A double blowjob must be one of the finest things known to man, and looking down to see two girls fingering each other as they lavish licks and sucks and kisses over your cock surely heightens the sensation. Brendan is groaning and cursing with joy as we pamper every inch of his head and shaft and balls.
Laura tells me their fantasy is to have me squashed tight between them, and that sounds like a fine plan to me. She rolls a condom onto Brendan's erection and I lie on the bed on my side with Laura facing me as Brendan cuddles up behind me. I love how she takes hold of his cock to guide it into me, stirring the head around just at the entrance to my pussy at first to tease me, until he gets impatient and thrusts all the way inside.
He stays still for a long moment once he's buried deep, no doubt fighting the urge to start slamming me hard. When he's regained his self-control, he starts to ease in and out at a smooth, steady pace, my pussy clutching at his shaft with each driving stroke. Laura's hand is between us, fingers squirming on my clit.
Being crammed between all this warm flesh has the sublime effect of increasing the pressure on all my hotspots simultaneously. With my thighs closed tight, Brendan's cock feels so big and solid inside me, rubbing my G-spot perfectly. Laura's fingers are grinding over my clit, her palm mashed against that point on my pussy mound that triggers the deepest orgasms. Her lips are on my neck, kissing and nipping, her boobs quaking against me like jello.
I reach around to grab a handful of her Rubenesque booty as I start to cum around Brendan's cock, a long, almost painfully intense climax that is all the more overwhelming for being trapped between the two of them.
As the convulsions start to subside, Laura lifts my top leg to wrap around her plumptious hip, opening me up for her man's cock to plow into me harder and faster. They're just getting started… and I suspect by the time they are done with me, I will feel supremely cosseted and cradled in abundance.
*Hench =Brit slang for a ridiculously muscular guy who obviously spends too much time working out.
More confessions from me here — if you think you can handle it! Maybe have a cold shower first…