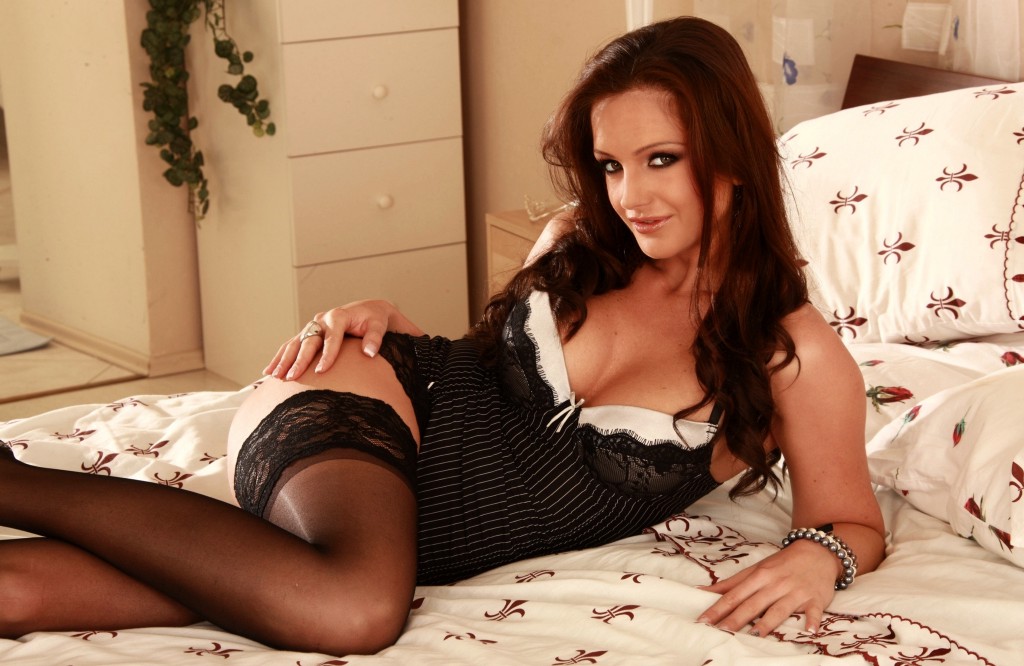 Adult films get festival acknowledgements
Porn's artsy and intellectual side has been getting more global attention than ever imagined in years previous. Adult film festivals and conventions are popping up around the world, and they are drawing bigger names than ever before. Does this mean we are finally accepting erotic art as a legitimate form of human expression?
There are at least 50 erotic film festivals occurring around the globe right now. Most of these have started up in the past 10 to 15 years, which indicates that our willingness to look at the artsy side of erotica — and specifically, our willingness to allow it into the public arena — is a relatively recent development. With more and more people appreciating the artistic merits of porn in the light of day, it seems that adult content is becoming more socially accepted around the world.
Erotic content has a long history of vilification, mostly stemming from religious opposition and often being correlated with the oppression of women. The Sacred Congregation of the Roman Inquisition first created a list of banned books, including works of erotica, in 1559, and that list was continuously updated for over 400 years; it was finally retired in 1966, only three years before the famed "Summer of Love." These days, it's a lot more unlikely that you'll get thrown in the clink for your taste in kink, but there are still over 27 countries that completely ban adult films with many others enacting partial bans on sales or possession.
Still, for the most part, we've come a long way from stockading our local smut peddler. In addition to the growing numbers of film festivals lauding XXX art, there are countless more conventions dedicated to celebrating adult film in all of its dirty, sexy truth. A cursory search for "porn convention" generates endless results on Google, and one only needs to drive down a freeway in Los Angeles to find billboards and posters advertising every erotic event imaginable.
One of the most notable festivals, HUMP, is spearheaded by noted pundit and author Dan Savage of the "It Gets Better" project, and has been running in the Pacific Northwest since 2005. The film fest now has iterations in five different cities, including one in British Columbia. The HUMP festival is unique in that its entrants are all amateurs, living out their porn star dreams "for a weekend" instead of a lifetime. And what is imitation, if not flattery in its highest form?
The fight against censorship is global and ongoing, but the prevalence of XXX content in the public arena is undeniable proof that prudes are losing the battle. While "public decency" will likely prevail for a long time to come, it is clear that common people and celebrities alike are finally embracing their creativity as it pertains to adult content and consensual sexuality.
Resources:
"15th Annual Opening Festival." Dan Savage's HUMP Film Festival, humpfilmfest.com/
The Editors of Encyclopaedia Britannica. "Index Librorum Prohibitorum." Encyclopædia Britannica, Encyclopædia Britannica, Inc., 20 July 1998, www.britannica.com/topic/Index-Librorum-Prohibitorum
"Erotic Film Festivals." Sexy Short Films, www.sexyshortfilms.com/erotic-film-festivals/
Martinez Candeias Lima, Jessica. Is Censorship of Pornography Good for Gender Equality? June 2014, core.ac.uk/download/pdf/43496416.pdf
Orlowski, Jeneanne. Beyond Gratification:The Benefits of Pornography and the Demedicalization of Female Sexuality. 2012, digitalcommons.wcl.american.edu/cgi/viewcontent.cgi?article=1171&context=tma
"Savage Lovecast." About Savage Lovecast, www.savagelovecast.com/about
Staff, Inked Mag. "27 Countries Where Porn Is Illegal." Tattoo Ideas, Artists and Models, 29 May 2018, www.inkedmag.com/culture/27-countries-where-porn-is-illegal