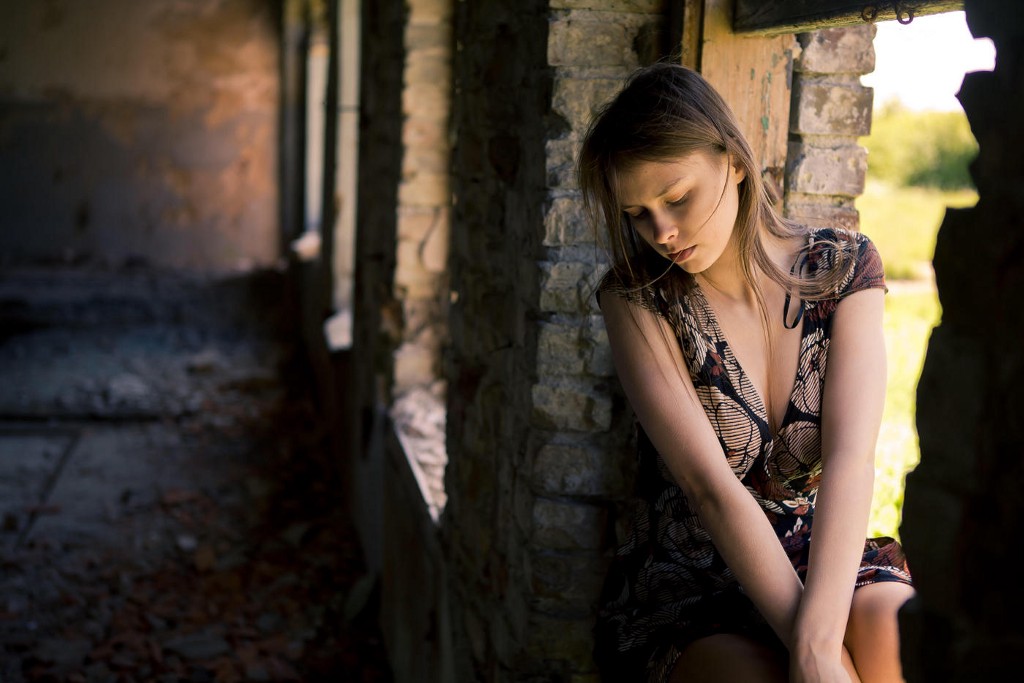 Clandestine cravings. Podcast written by Rose MyErotica, read by Lora Vestaloyne
You told me to meet you here at lunchtime, but I've waited nearly an hour now and there's still no sign of you. I guess you're tied up in a meeting somewhere… that's the trouble with all this sneaking around, but there would be hell to pay if anyone saw us together. The frustration is unbearable, though. Since I woke up this morning, all I've been able to think about is your big cock sliding into my pussy, an intense physical craving that's blotting out my ability to function.
Under my neat blouse and skirt I'm wearing sexy lace lingerie. I know if you saw me in it, you would get hard in an instant. I imagine you pushing me up against the wall, tugging my panties down around my thighs and thrusting into me, without even pausing to say hello. That thought gets me so turned on. I can feel my nipples getting hard with arousal, and I pull open my shirt and pinch them, feeling a pulse of pleasure right down to my pussy.
We chose this derelict building as our meeting place because there are no prying eyes, so there's nobody here to see me if I give in to the urge that's getting too strong to resist. I slide my hand into my panties and touch myself, my fingers coming away slippery with my cream. I'm drenched, so ready to get fucked that two fingers glide right inside my hot pussy without resistance. I add a third, craving that filled-up, stretched-open feeling that only your cock can give me. Pulling my panties down to my ankles, I squat, my knees wide, spreading myself open.
Now I don't care if anyone does see me, I just want to cum. I bunch my fingers together and ride up and down, squeezing tight around them as if it's your stiff cock I'm riding. My fingers are soaked, slick with my juice, and as I bounce on them harder and faster I can already feel the waves of my orgasm approach.
I always love it best when you do me from behind though, so I bend over, one knee raised onto a concrete post, and finger-fuck myself into a frenzy of pure primal sensation, bucking my hips to maximise each intense blast of pleasure. My fingers drag across my G-spot with each stroke, and I picture your cock thrusting in to the hilt, the head raking my sensitive walls and pulsing against my sweet spot, making me gasp. I hold back my orgasm as long as I can, my mind full of images of you slamming into me, pulling out to paint my lips with your cum, sliding into my mouth to give me the last few blasts down my throat. When I do climax it's incredible — starbursts and explosions firing through my body over and over.
Still shaking, I use my sodden panties to wipe my sticky fingers and my pussy as best I can. Then I drape them over the concrete post so if you do eventually make it here, you'll know what you missed…
I wrote this a while ago, about a man I was involved with. I couldn't really call it a relationship, or even an affair, it was just sex. Excellent sex. I was fucking a very attractive man, who I liked very much but wasn't in love with, and most certainly should NOT have been fucking (and no, before you ask, he wasn't married). He was totally off-limits for professional reasons, which naturally made me even more attracted to him. And he wasn't even my usual type; he was a fair bit older than me, a real straight arrow, not my usual bad-boy type at all — except that of course I knew he was actually a horny devil who loved to get nasty.
Each time we hooked up, we were both deliciously aware that it was a Very Bad Idea. It was also a whole lot of fun, and crazily addictive to have a secret like that. Once in a while I would run into him in public, and then it became this twisted game; I would either ignore him completely or speak very formally to him, nothing to give away the fact that maybe I'd been on my knees sucking his cock just minutes earlier.
Neither of us ever told anyone else about it.
After nearly two years of clandestine meetings, I finally called a halt to it. Put a couple of thrill-seekers like us together and the risk grows exponentially.
I haven't had any contact with him since then… until yesterday.
Out of the blue, he texted me a flirtatious message, clearly testing the water. All those old feelings of excitement and intrigue and transgression came flooding back. Panties wet in an instant. To know that he was thinking about me…
I deleted the message immediately, before my resolve could weaken. I hope you're proud of me! It's not often I choose to exercise that degree of willpower.
But now he's on my mind…
More confessions from me here — if you think you can handle it! Maybe have a cold shower first…