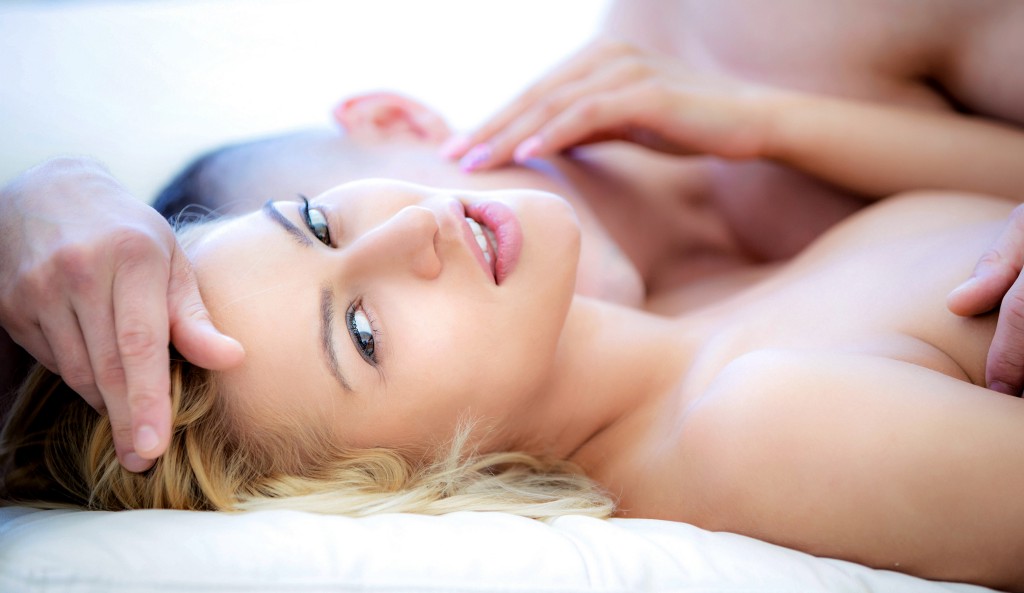 Raw lust is what I'm craving. Podcast written by Rose MyErotica, read by Bitsy la Bourbon
He has an air of uncomplicated, confident virility that I find very attractive on a purely physical level. He is broad and stocky, not particularly handsome but he looks tough, like a bouncer or bodyguard. I can't help speculating what it might be like to have him manhandle me.
I let him pick me up in a hotel bar, and when he invites me up to his room, I just nod. We get in the elevator and I put a finger to my lips, warning him not to speak. He looks me up and down approvingly. I feel his eyes on my ass, wiggling in my tight dress and heels, as the elevator door opens and he follows me down the corridor to his room. Once inside we stand smiling at each other, soaking up the sexual tension.
"Well," he begins, "my name's…"
"I don't care what your name is," I say hastily, cutting him off. "Is your cock hard?"
He grins wolfishly. "Oh, so that's the way you want to play it? Suits me. And as you can see…" He gestures down to his crotch, where a very obvious erection is making itself known through his pants. He has a thick Eastern European accent, and a confident air that suggests he is used to calling the shots in the bedroom.
Stepping closer, he wraps his arms around me and kisses me, one hand immediately sliding down to squeeze my ass. His kiss is firm, forceful, and I feel a flutter of lust as his hard cock presses against my stomach. I grind against it deliberately, feeling how it twitches in response. I want to get my hands on it, right now.
Pushing him back against the wall, I sink to my knees, looking up at him wickedly as I unbuckle his belt and ease down his zipper, letting my hand linger over his erection as I do so. His pupils are blown with lust, but he still looks calm and in control. Good. I don't want him losing his composure until I've wrested all the pleasure I crave from his burly body.
I pull his cock out of his pants and wrap my hand around the girth, admiring the straight, thick heft of it. He is uncut; definitely European, then. He groans his approval as I angle it toward my mouth and circle my tongue around it experimentally. It feels hot and so very hard. Pressing my hands on his hips to hold him in place, I take him deeper into my mouth, my tongue caressing the underside of his prick, where the thickest vein throbs.
I want to feel more skin, and shove his pants and shorts down to his knees, wrapping my hands around the back of his hairy thighs as I take more of him in my mouth. I feel his muscles tense as he actively resists the urge to thrust. Good manners then; but not too much of a gentleman to weave his fingers into my hair and encourage me to start bobbing my head faster. I do so enthusiastically, making sloppy sucking noises as I swallow him deeper and deeper. I can feel his flesh thrum fiercely against my tongue, and become aware of the answering pulse of lust between my legs.
When I feel his cock start to flex upward in my mouth, I pull back, not wanting to take him too close to the edge before I've ridden him. I lead him to the bed and push him onto his back, stripping off his shoes, pants and shorts quickly and efficiently, as he pulls off his shirt. He takes a condom from his pocket with a flourish and rolls it over his cock, winking at me.
"Undress for me," he says, making it sound more like an order than a request. I unzip my dress and let it drop. He grins appreciatively at the sight of me in my heels and sexy lingerie.
"Very nice," he says, making it sound filthier than the simple words merit. Arousal flares deep within my core as he wraps a hand around his cock and strokes lazily, staring blatantly at my body with no attempt to disguise his lust. This raw, uncomplicated hunger is precisely what I've been craving.
Kicking off my heels, I straddle him, stroking my panty-clad pussy against his rigid cock. I'm dripping wet, the fabric clinging stickily to me, and as I grind down on him I know it won't take much to make me cum. He sits up, my knees either side of his hips, and holds me tighter against him, gripping my ass hard. I rock against his boner, the delicious friction building as my pussy lips spread open, exposing my sensitive clit. When he winds his fingers in my hair and tugs, pulling my head back so my spine arches and my crotch thrusts against his erection even harder, I cum with a gasp.
He nuzzles his face in my cleavage, then unclips my bra and sucks my stiff nipples. When the tremors of my orgasm start to subside, he sets them off again by tugging my panties aside, finally exposing my overheated pussy to the air-conditioned chill, and rubbing a calloused thumb over my clit. My yelp of pleasure gives away how good it feels.
"Does this wet little cunt need fucking?" he growls, his breath hot on my neck.
"Oh god, yes!" I gasp, too horny to care how desperate I sound.
"With my fingers, like this?" he asks, thrusting two thick fingers up into me so I flinch at the sudden penetration. "Or with my hard cock?"
"Your cock, please — give me your cock," I say, circling my hips involuntarily to ride his fingers. He watches me do it for a long moment, then slowly and deliberately withdraws his fingers and sucks them, a glimmer of amusement cutting through the lust on his face as I whine at the loss of contact. He lies back against the pillows, gripping his cock again and waving it at me in invitation. Peeling off my sodden panties and tossing them at his face so he can take a deep sniff, I straddle his hips once more, lining up the slick head of his cock with the creamed-up opening of my pussy.
I am so wet I slide all the way down on him with one smooth stroke, my breath hitching at the way his thick shaft opens me up. When I've taken him to the hilt — trembling at the feeling of fullness, the pressure against all my most sensitive spots — I start rocking my hips again, slow and rhythmic. His eyes rake over my body, drinking in the sight of my pussy lips hugging around the base of his cock, lingering on my breasts as they jiggle with each rise and fall, then back up to my face with frank enjoyment of my excitement. I am coming apart rapidly, shaking and moaning. His thumb moves back to swipe roughly over my clit and I abandon my rhythm, grinding down harder, giving in to the pressure of his hand against my pelvis.
Abruptly, he flips me over onto my back, staying buried inside me as he rolls on top. Now he is dictating the pace, controlling the sensations that sweep through me with every snap of his hips. I wrap my legs around his back so he is plunging into me ever deeper, dragging against my G-spot with each thrust. The tension builds and builds, muscles taut, exquisite agony spiralling up until with a rush of wetness I start cumming around his cock.
My spine arches, head thrown back, screaming out my pleasure as he keeps pounding into me. Each thrust seems to spark off a fresh wave of orgasmic shivers; and when they finally begin to die away, he grabs my wrists and pins them up above my head, making me squirm as it sets me off cumming again.
When I am exhausted and drenched with sweat, he pulls out of my sensitized snatch, whips off the condom and offers his cock to my mouth. I suck it greedily, with more heat than finesse, intent on making him finally lose control. His abs are clenching and spasming crazily, and when I flutter my tongue over the slit he groans and spurts into my mouth. I look into his eyes as I swallow it down.
I lie there basking in the peaceful feeling of utter satiety, too lazy even to wipe up the pussy cream soaking my thighs, as he takes a shower and gets dressed.
"I'll bring some champagne next time," he says as he kisses me goodbye.
"Next time?" I say teasingly. "What makes you so sure there'll be a next time?"
"If you don't see me again, you won't find out what else I can do," he says with a cocky grin. "Maybe you'll even let me tell you my name. I'd like to hear you scream it as I fuck you…"
---
More confessions from me here — if you think you can handle it! Maybe take a cold shower first…