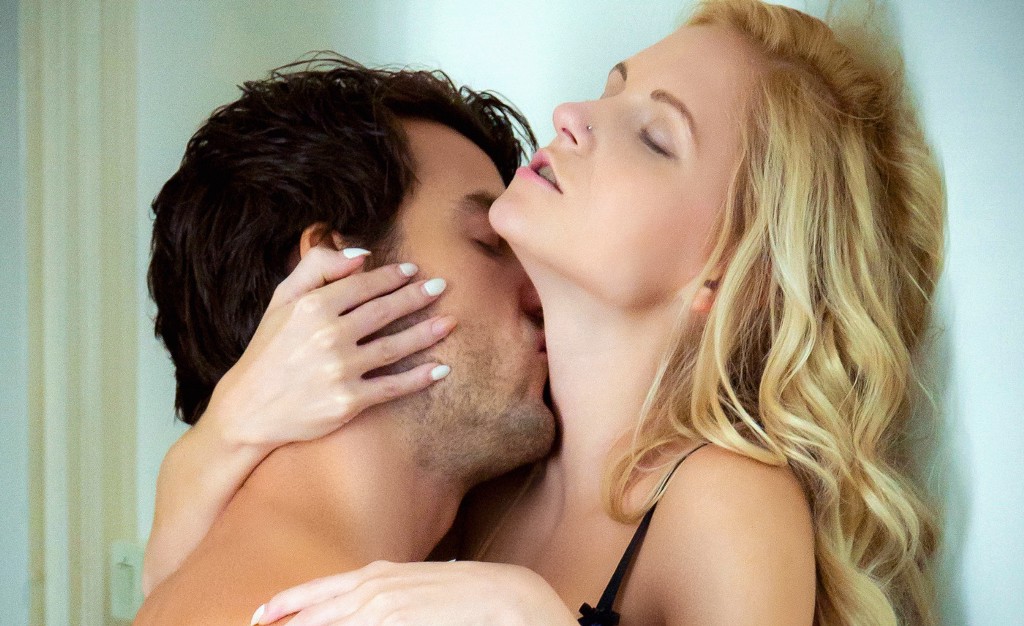 "…So all the boys crowded around me and pulled out their dicks, and I didn't know which one to suck first! It was like a forest of cocks, all stiff and pointing at me… so many different colors and sizes… I wanted to taste them all at once!"
His hand is working rapidly under the desk as I talk. I'm desperate to touch myself too, the scene so vivid in my mind, but I keep my voice steady as I continue.
"I had no idea cocks could all be so very different, Sir… some long and some short, some wide and some thin, dark and pale, and one big black one that was the most beautiful thing I'd ever seen. My mouth was watering just imagining how it would feel sliding between my lips. I had to know. Was I a bad girl to do it?"
I'd arranged to meet my college professor fuckbuddy Simon immediately after his lecture, but as usual I'm tardy.
"Why are you so late, Rose?" he snaps, pointedly looking at his watch as I rush into the classroom.
Oh, so we're playing that game.
Actually, I was having phone sex with my gay boyfriend Rafael and his Viking partner, but I know that's not what he wants to hear. I improvise rapidly.
"Sorry Sir," I begin, tentatively. "I went into the wrong classroom, and that rough boy Smith was there with some of his friends…"
From the involuntary tilt of his head I know I've piqued his interest.
"Smith said he'd told them all about that time when you bent me over the desk and spanked my bare bottom with a ruler and then let him put his big thing inside me while you watched…"
Simon groans. I told him — and you — this story in "I Know You're Looking" and it never fails to elicit an instant erection.
"And now all his friends want to do it to me too, but I don't think I can take so many big cocks in my tight little pussy, do you, Sir?"
He shakes his head slowly, more in wonderment at my brazenness than agreement.
"So I said maybe I could just suck them instead…?"
His hand goes under the desk and I hear the unmistakeable sound of his pants unzipping. Has he forgotten where we are? I wonder if I can make him cum all over his hand before I get to the end of my story.
"The nasty boys all gathered around me and took their cocks out and rubbed them until they got big and hard, and I wanted to touch them all. They looked so different, some of them smooth and silky, some of them veiny and thick… one had this fat, bulbous head and the slit was all shiny and wet. Smith said I should kneel down in the middle of them all, so I did. There was this smell, like a wild animal tang, and I was getting hot and flustered with them all crowding around me, jostling for position, so I unbuttoned my shirt to cool down a bit…
"They were all shouting, Me first! Me first! so I took the closest one in my hand and it was warm and really hard, I could feel it throbbing against my fingers, and when I squeezed it harder it twitched and the boy rocked his hips so it slid forward in my fist. So I started moving my hand up and down on it, and I grabbed another one with my other hand and I started stroking that one too. I could feel it getting thicker in my hand.
"Then Smith told me to suck one, so I looked around at all the boys pushing around me and there was one who seemed quieter and shyer than the others, so I said, you first, and they let him through so he could stand right in front of me and offer his cock up to my mouth. It wasn't very long, but it was thick. I licked the head first, it was smooth and tasted salty and sweet. I swirled my tongue all around it until it was really wet and then took it between my lips and sucked it in, a little bit at a time. The other boys were cheering and shouting things but I didn't care, it felt so good having this big thing in my mouth. Each time I dipped my head a little lower I tasted more of the salty sweetness seeping out over my tongue, so I sucked it harder and deeper until it turned into a flood pumping out, and I swallowed some of it down and then opened my mouth to show the other boys the rest of it pooled on my tongue.
"I was still stroking the two cocks in my hands, and one of the boys suddenly sort of hunched over and his cum shot out all over my hand and arm. The other boys laughed but I didn't mind, I just licked it off my fingers and then reached for another cock. Smith said I should take off my panties so everyone who wasn't occupied getting jerked or sucked off could look at my pretty cunt and ass while they waited, and I thought that was a good idea because my panties were getting really wet from thinking about sucking so many cocks. So I took them off and I saw one of the boys put them in his blazer pocket. Then I reached for the next cock to suck…
"This one was long and thin and pale, and I tapped it against my tongue a few times and then licked it like a lollipop, all the way down to the balls. If I'd had a hand free I would have squeezed them but of course both my hands were full with other cocks, so I jiggled them with my tongue and then went back to sucking the shaft, and when I took it all the way in my mouth I could feel it twitch and jump really fiercely. It tasted different from the first one, more musky, and I wanted to taste more so I sucked it down as deep as I could take it, and bobbed my head faster until he grabbed my head and all his jizz came pumping out into my mouth, so much I couldn't swallow it all and some of it ran down my chin and dripped onto my chest.
"The boys were all pushing and shoving to be next, but I knew which one I wanted now I'd warmed up. The most beautiful cock in the room, a big black one, so smooth and dark and gleaming like polished ebony, a bead of moisture at the tip. So I smiled up at him and said, Can I suck your cock now? He took hold of my head and thrust right into my mouth, confidently, showing off for the other boys, but I relaxed my throat to take him deep and when he realized how good it felt he stopped thrusting and let me slide my lips up and down his cock, increasing the suction on the up stroke, softer and smoother on the down stroke. The sensation of his huge girth stretching my mouth wide was so intense, my pussy was throbbing and there was juice trickling down my thigh. You know nothing gets me wet quicker than sucking cock… I wanted the feeling to last forever and took it as slow as I could, even though the other boys were clamouring for their turn and one started rubbing his dick against my face where my cheek was bulging full of the big black cock. Finally I had to make him cum and I sucked him with quick little bobs of my head until he pushed in all the way and I felt his whole shaft pulse and pump, just as the other boy started to paint hot slippery jizz over my face…"
Simon suddenly stands up, erection jutting out from his fly. "Stop now," he says brusquely. I can see he's struggling to keep control.
"Yes, Sir!" I respond. "Did I do something wrong, Sir?"
"Yes, Rose, you've been a very bad girl. Stand against the wall while I decide your punishment."
He's bluffing; he can only wait a second or two, cock flexing and bouncing in front of him, before he's striding over to pin me against the wall, tugging my panties down and ramming his cock into me. I don't bother to protest that fucking in an unlocked college classroom, albeit after hours, is a terrible idea; I'm pretty sure he won't last long after the build up I've given him, and anyway, the surge of that rigid pole inside my overheated pussy is the only thing that will banish the mental image of dozens of stiff cocks vying for my mouth.
I cling on and let him drive up into me, filling me deliciously, making me cum in seconds — my story may have been intended to push him to the edge, but there's no denying it was my desires that fueled it. The sensation of my sugar walls squeezing around him as I try to stifle my orgasmic cries is the final straw, and he plunges deep, hips juddering as he shoots a hot stream inside me.
He looks a little shell-shocked as he steps back, remembering where we are and hastily stuffing his softening cock back into his pants. I scoop up some of his cum from my pussy and suck it from my finger with a naughty wink before straightening up my clothes.
"I can't believe we did that here," he gasps, with a shaky laugh. "You and your filthy imagination will get me fired…"
"Whatever makes you think I was making it up?" I ask.
Thanks for reading! Applause, comments and follows get me hot 😉
More confessions from me here — if you think you can handle it! Maybe have a cold shower first…