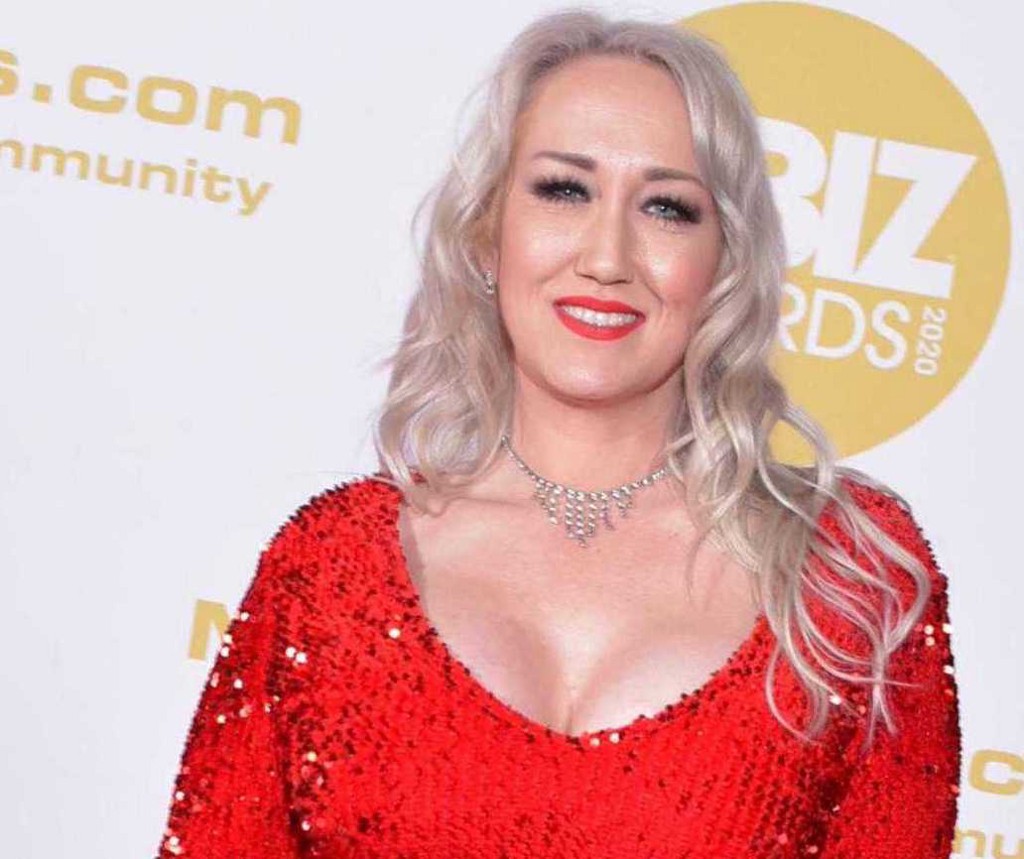 Anti-Porn Bill AB2389 Denounced
Adult performers fight invasive California Bill
Performers in the adult industry are stepping forward to publicly denounce California Assembly Bill 2389, a new anti-porn legislation that was introduced on Wednesday, February 19, 2020. The bill, which was sponsored by Assemblymembers Cristina Garcia (D., 58th district) and Lorena Gonzalez (D., 80th), blindsided members of the community by mandating a State registration and licensing process to perform any kind of loosely defined "adult entertainment," stating that "a person shall not work as an entertainer at an adult entertainment business or as a performer in any adult entertainment video, including, but not limited to, internet web-camming sites, without having first obtained a valid business license or permit from the local business license issuing authority." It suggests mandatory registration, licensing, and fingerprinting of all adult entertainers in the state under the guise of a required educational course, as well as provisions that would allow for immediate search of workplaces and homes.
Those affected by the bill would include dancers, webcam models, and mainstream adult performers. This requirement for "education" seemingly only applies to people aged 21+, incidentally creating an additional barrier to entry based on age. Members of the community are outraged, saying that the wording of the bill is criminalizing and puts already marginalized sex workers in jeopardy, painting them as tax-evading traffickers who are in need of policing, rather than as a class of workers in need of recognition and protection. The Adult Performers Actors Guild Union (APAG) and the Free Speech Coalition (FSC) are leading the fight against the defamatory bill, demanding that the union, as well as Garcia and Gonzalez, pull their support immediately.
While attacks on the porn industry are common, what sets this conflict aside from other anti-porn legislation is how this bill came to be. AB2389 is unique in that it was proposed by the union that claims to represent the very workers it damages. The International Adult Entertainment Union is the parent union of APAG and claims to represent adult entertainers around the globe. Upon speaking with APAG's president Alana Evans on February 20th, I learned that not only did IAEU introduce this legislation without speaking to APAG, whose members would be the most affected, it was introduced without even being ratified by the IAEU board itself.
A "blindsided" Alana told adult media site XBIZ, "We are shocked, disgusted and angry that our parent union did this without discussing it with APAG, without discussing it with the industry and without discussing it with stakeholders… My union has complete dedication for the defeat of their bill."
It's a fascinating and complicated knot to unravel how this incredible discrepancy came to be, but several phone calls and listening to an hour+ recording of a heated meeting between the feuding unions revealed some interesting facts. It would seem that this legislation was not drafted by IAEU at all; it appears that a rogue member of IAEU, founder and secretary Phyllisha Anne, as well as another as-of-yet unnamed adult entertainer, drafted the bill and brought it to Assemblymembers Garcia and Gonzalez for sponsorship, bypassing their own union's board as well as its members. Assemblymember Garcia then reportedly took action on the wording of the bill, which, according to Phyllisha Ann, was "not ready" and "was never supposed to include these things." It's also worth noting that Assemblymember Garcia has said that she is not familiar with performers' advocacy groups such as the FSC and APAG.
As of the time of this writing, Assemblymember Gonzalez has already withdrawn her office's support of the bill.
After speaking with Phyllisha Anne on February 20th, I'm not entirely sure if her actions were naive or vindictive in nature — though neither is acceptable in the context of lawmaking, especially when an already marginalized community is at risk. She rushed to assure me that the bill was never intended to create a registration of performers or give enforcement agencies their information, suggesting that "maybe the [webcam companies]" could enforce the new regulations. She admitted that she herself did not understand how the new requirements would be enforced, but insisted that it would not be harmful and her goal was merely to ensure that performers were educated on key issues. When pressed further, her examples of this "necessary" education were lackluster and patronizing, suggesting that performers didn't understand what their standardized STI tests covered, and that some needed help learning to use sanitary douches. As our call came to a close, she made sure to repeat that the bill was being rewritten, and that IAEU would withdraw their support if necessary.
The Adult Performers Actors Guild Union took action immediately upon learning of AB2389, denouncing the bill on Twitter and contacting Garcia and Gonzalez to withdraw their support. Additionally, the APAG board took immediate internal action during a meeting between the two unions on the night of Thursday 20th, calling for the resignation of IAEU's President, Elizabeth Thomas, as well as the bill's author Phyllisha Anne. Upon hearing that APAG was fully serious and intended to place their own Sergeant at Arms, Amber Lynn, as interim president anticipating elections, several IAEU members left the meeting in attempted protest, neglecting to consider that a quorum was still present in their absence and a motion was on the floor. This left the APAG members free to vote without opposition and (according to parliamentary procedure) oust both. It's unclear at this time whether that decision will be respected by IAEU. APAG has already promised a civil suit to follow, pointing out that IAEU is already several years behind on their required board elections; they are also strongly considering leaving IAEU altogether to join a different parent union that has come forward to them.
Phyllisha Anne has since released a statement about AB2389 through IAEU's member's site, which reads as follows: "I am going to speak to you directly, not as the Union. This is Phyllisha Anne, founder of the IAEU. I greatly apologize for the bill that came to committee. My only intention was to give us the resources to provide an information and safety course such a [sic] food handlers card, nothing more. This bill is being rewritten when it gets done it will be brought to you for your opion [sic] and as the members don't like it it will be thrown out. I had no intentions to go and place something on the floor…again I have to apologize those who don't. [sic] Know me, I am a worker, just like you. My background is not law or [sic] uniom, I have no college degree. I have been dancing since the day I turned 18. Been a single mom the whole time [sic] I'm the industry. My main goal is to wake up every morning and figure out to move this union forward. Providing education courses is something I feel strongly about it's one of this union's purposes and goals. Did you know HIV can last in a needle for 42 days? I fought child service because someone said porn n [sic] child in the same sentence cuz [sic] the neighbors saw me on playboy. Haven't you thought man, if someone would of [sic] just told me that life today would be different. Please allow me the chance to [sic] ammend this language and introduce it to you as an industry [sic] in which was my intentions. And again I apologize for the scare. lesson learned, Phyllisha Anne."
It's unclear where this battle is headed, and what it will mean for adult entertainers in California. IAEU has stated that they will pull their support for AB2389 if it remains harmful to performers, but they refuse to see that their rogue member has initiated something that could far exceed their reach, and the spirit of education that it's purported to champion. Assemblymember Garcia has stated that she will not stand by the bill's call for fingerprinting, but as of right now, she is continuing her sponsorship of the legislation and its wide-sweeping registration program despite her co-sponsor's withdrawal. Meanwhile, the adult performance community is up in arms, with some performers voicing that they considering leaving the industry they love out of fear for their safety.
I will update my blogs as I learn more about this ongoing story, so please check back for more. If you'd like to contact IEAU for more information on why they are continuing their support of Phyllisha Anne's abhorrent anti-porn bill, their Twitter account is @ientertainadult . If you would like to contact Assemblymember Garcia to encourage the removal of AB2389, please contact her home district office in Downey at (1-562) 861–5803 or contact her on Twitter at @AsmGarcia
California AB2389 | 2019-2020 | Regular Session
@allisonleigh_sm @AsmGarcia @FSCArmy @LorenaSGonzalez They are standing by..here is what she announced and emailed this morning
APAG's 'Mother Union' Drafted Controversial 'Sex Worker Permit' State Bill