Say it to me while I look up at you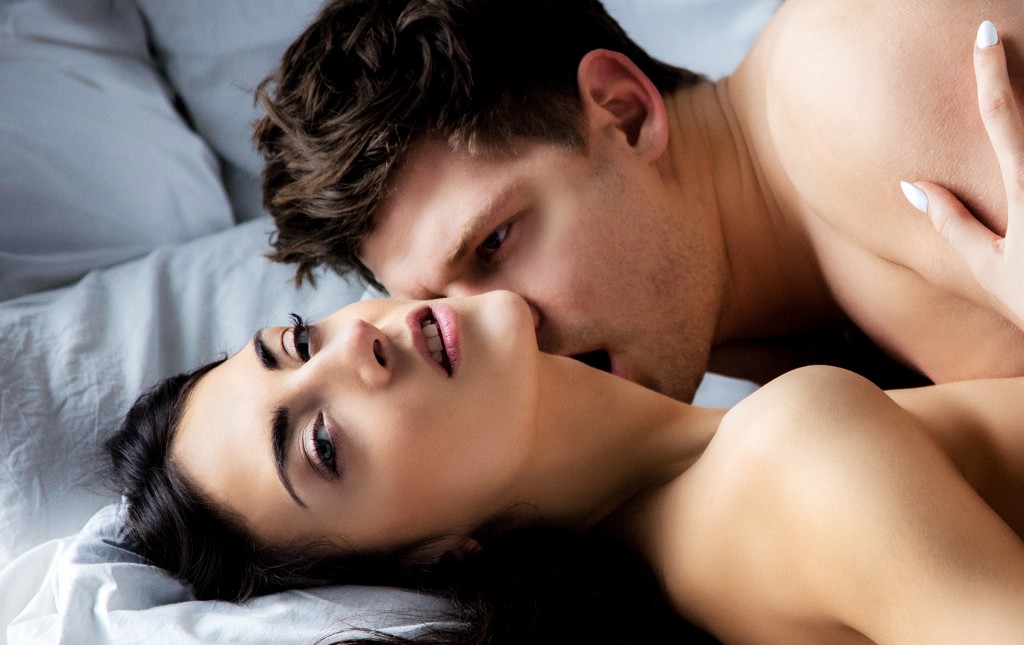 His erection sits in front of me like an inquisition for me to answer. Our clothes are thrown in piles in the room. The cool air caresses my bare shoulders. The curly carpet caresses my kneecaps and shins. I hold onto the base of his dick. My eyes look up at him. His lips turn up into that smirk I can't help but enjoy. It's a look that says get to work my little cum whore.
My jaw clicks further open. I yawn wide and devour him all the way to the base. I can still feel the whispers of the anal plug in my ass. I abandoned it beforehand but it sits next to me. I wonder if next time I could keep it in while I service him.
He groans above me. That deep, pleasure-filled sound of appreciation. It spurs me on to take him even deeper. His fingers reach down. A slight pain makes my pussy even slicker. NY rolls my right nipple between his forefinger and thumb. He pinches it and pulls the flesh slightly. I try to keep my attention fully on his beautiful length and girth. It stretches my jaw and I wiggle my ass.
I swallow with his dick in my mouth. It's held at the back of my tongue. His dick sits at the entrance of my throat. This causes my gag reflex to kick in. My stomach clenches. Everything constricts and tightens around his dick, and he moans above me. NY places his hand on my hair to guide me to do it again. There's this entangling of his fingers in my locks.
"Mmm, yes, choke on my dick."
Absolutely, I think with a Cheshire-cat grin. I make a murmur of appreciation and follow his command. I know he loves it, which is why I take him so deeply in my mouth. I enjoy the feeling of overcoming my limits. Even when my body convulses, my throat constricts, I keep diving it further back.
My nose takes a deep gulp of air. It's pressed against his lower abdomen. His cologne is intoxicating. It's that sweetness mixed with a muskiness. A sort of amber and teakwood that sets my blood on fire. My pussy hums with being turned on. I wonder if I should finger myself. I love bringing myself pleasure while I devour his dick. I make sure to look up at him again.
He watches me while I keep bobbing on his dick. When our eyes meet there's this glimmer of something. A sort of perverse pleasure we take in enjoying the sight.
I swear I can cum just from watching him eat me out. The way he gives himself over to it so fully. How he hovers perfectly in front of my pussy, like he's begging me to squirt on his face. To cover him, his beard, everything, in my juices.
NY pulls me up from my kneeling position. We kiss and he presses me against the wall. His hands slide down to my ass. He picks me up in his arms. My legs grip his waist. We kiss as he carries me into the bedroom. He sets me down on the king sized bed. My legs spread willingly to accommodate him pushing into me.
My hands touch his bearded face. The hairs greet my fingertips. I grip his face as our tongues dive deeper into each other. He pushes me back into the bed. His arms slide underneath my ass. He spreads my hips open and hooks my ankles.
I feel his body weight press my legs back toward my ears. He takes a hold of his dick to guide it inside me. NY pushes his dick in fiercely. We gasp like we've just been resurrected.
His hips move with deliberate, slow thrusts. I make noises I've never heard before. Those sounds where I'm begging, pleading with him to fuck me harder. My breath comes out in pants. He leans down and kisses my lips again while he thrusts.
I'm lost in the way he possesses my lips while thrusting into my hips. All I can do is moan inside his mouth. My head tilts to the side. It's like we're trying to find uncharted land through our kisses. Those crevices, corners of our mouths with hidden meanings.
I feel my orgasm come like a force. My thighs twitch beneath his hips. His thrusts become more desperate, deeper. It's as if he wants to make sure I will completely lose my shit. I scream out as he fucks me with wild abandon.
My body crescendos and he doesn't stop. I cum while he keeps fucking me relentlessly. My nails drag down his back in desperation. I bite into his shoulder and flick my tongue against the skin.
"Cum in me. Please. Fill me up."
He lets out a guttural groan. That sound I wish I could record to play later. The ultimate giving in, and there's this sound like he wishes he didn't. I'm guessing it's so he could keep fucking me until I cum again. His last thrusts punish me. Each one is pushed further into my tight pussy.
His accelerated breath echoes in my ear. We stay still in each other's arms. I hug him closer against my naked, slick body. NY unhooks my legs. My hips ache deliciously from the position. He slides his arms beneath my back and hugs me back.
We kiss each other's shoulders. I can taste the combination of our sweat. He licks the wetness off my nipples. Our bodies drip with perspiration.
"Stay for awhile inside."
"That's the plan," he chuckles. His used dick is held in a vice grip within my pussy. I smile up at him as he collapses on me.